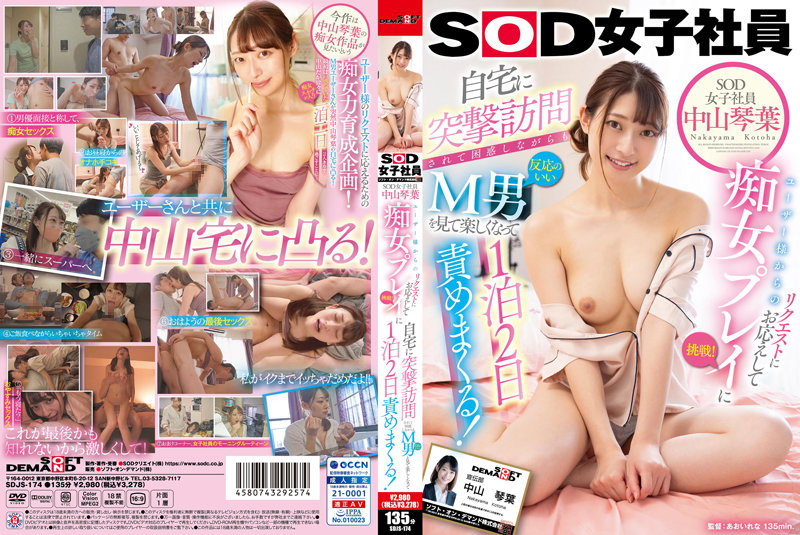 Information
[SDJS-174] SOD female employee Kotoha Nakayama In response to requests from users, challenge play! I was confused by the assault visit to my home, but I enjoyed seeing the responsive M man and blamed him for 1 night and 2 days!
Release Date: 2022/11/23
Length: 135min
Cast: Kotoha Nakayama
Director: Rena Aoi
Series:----
Studio / Producer: SOD Create
Label: SOD Female Employees
Genre: OL Slut Solowork Footjob M Man Sample Video
ID: 1sdjs174
Related Tags: #sodクリエイト #足コキ #sodクリエイト #痴女 #足コキ #痴女
I receive an email from a user who loves Mr. Nakayama. In the wake of that, I went to Mr. Nakayama's house for an actor interview, and I got into a convex interview with the user! Turning on the switch against M man users, but spending time with the first SEX M male users, one night and two days power development work! !!