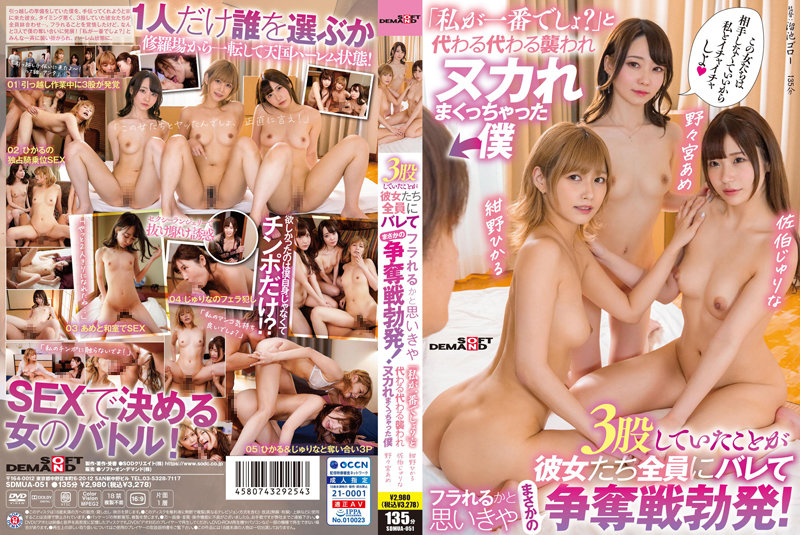 Information
[SDMUA-051] I thought that all of them would find out what I was doing three times, but a battle broke out! "I'm the best, right?"
Release Date: 2022/11/23
Length: 135min
Cast: Hikaru Konno, Jurina Saeki, Ame Nonomiya
Director: Tameike Goro
Series:----
Studio / Producer: SOD Create
Label: SOD
Genre: Cowgirl Creampie Blowjob 3P / 4P Harem Sample Video
ID: 1sdmua051
Related Tags: #騎乗位 #中出し #ハーレム #中出し #ハーレム #フェラ #騎乗位 #フェラ #フェラ #中出し #ハーレム #4p #3p #中出し #3p #フェラ #ハーレム #3p #ハーレム #騎乗位
She came to my house to help me get ready to move. At the wrong time, all the girls who were in the three legs were in a pot ... I was prepared to get flustered, but the three of us fought for me! "I'm the best, right?" and everyone attacked at once and entered the harem! When I tried to sleep at night, he secretly came to my house again ...