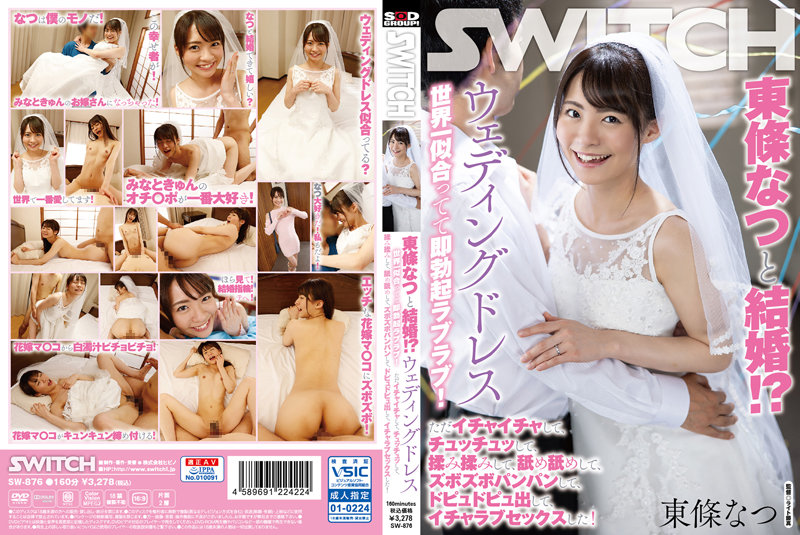 Information
Full HD [SW-876] Married to Natsu Tojo!? The wedding dress looks the best in the world and is an instant erection love love! I just flirted, chuckled, rubbed and rubbed, licked and licked, sloppy bread, dopeed out, and had icha love sex!
Release Date: 2022/11/23
Length: 160min
Cast: Natsu Tojo
Director: Light Fujima
Series:----
Studio / Producer: SWITCH
Label: SWITCH(SWITCH)
Genre: Beautiful Tits Solowork Drama Sample Video Bride
ID: 1sw876
Average Rating: Average Rating:
Related Tags: View Review
Finally married to Natsu Tojo, whom I even dreamed of! ?? Good face! Good personality! All good! I can't believe I can marry Nonatsu! I'm happy! And the wedding dress that she showed only to me, my husband, is super cute and I love it the most in the world! Insert it into the naughty bride as it is! The world's best flirting love sex! White soup bicho bicho! I love Natsu!
MOODYZ Campaign 2022! Natsu Tojo makes a live appearance!