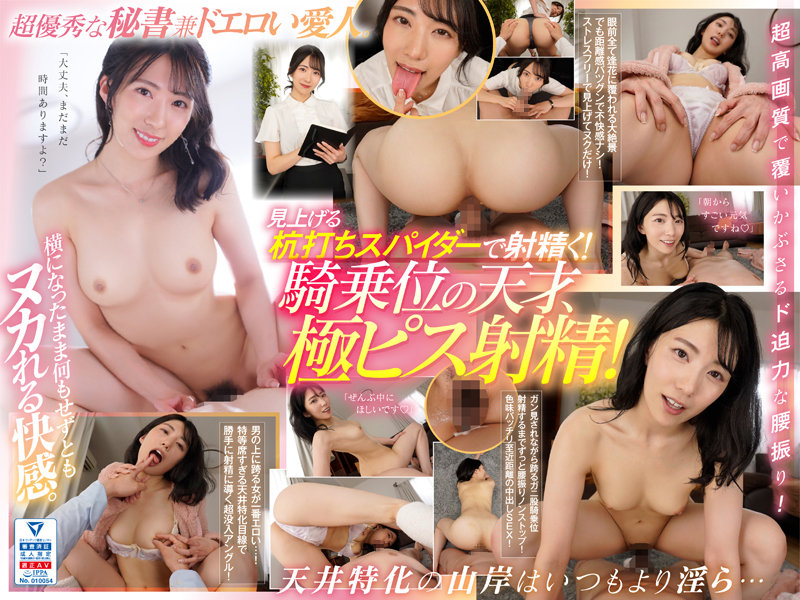 Information
[PRVR-068] 【VR】Aika Yamagishi × ceiling specialized angle × the best mistress Looking up Aika is unusually erotic ...! Your (president's) secretary and mistress covers and stakeout cowgirl! Luxury vaginal shot while bedridden! Addictive and careful affair experience VR that fascinates with ultra-high image quality!
Delivery start date: 2022/11/22
Product release date: 2022/11/22
Length: 82min
Cast: Aika Yamagishi
Director: Member Miyasako
Series: PREMIUM VR
Studio / Producer: Premium
Label: PREMIUM VR
Content type: 3D
Genre: High Quality VR Solowork VR Only Exclusive Delivery Secretary Affair Big Ass Creampie Cowgirl
ID: PRVR00068
Average rating: See review
【Aika Yamagishi× Ceiling specialized master Miyasako member director! She is usually a super excellent secretary, but if she is alone with two people, her lascivious nature, Aika Yamagishi, is the president, and you will thoroughly manage your schedule until the date and time of adultery sex! Even if you don't have time, you can get a short vacuum in the president's office! Tell your wife about your plan that will never be suspicious and stay with peace of mind! When you wake up drunk in the morning, you are straddling while looking up at the ceiling and flirting rich Belokis! 69 while looking at the powerful beautiful buttocks! When you look up, you will see a spider cowgirl who is too eggy of a more unpleasant mistress! ejaculation while sleeping in dense sexual intercourse dripping with tears and sweat! The best mistress who will swing her hips and make your stand many times without doing anything! Even if you know it's no good... An affair VR experience that you can't get out of once you get into it!