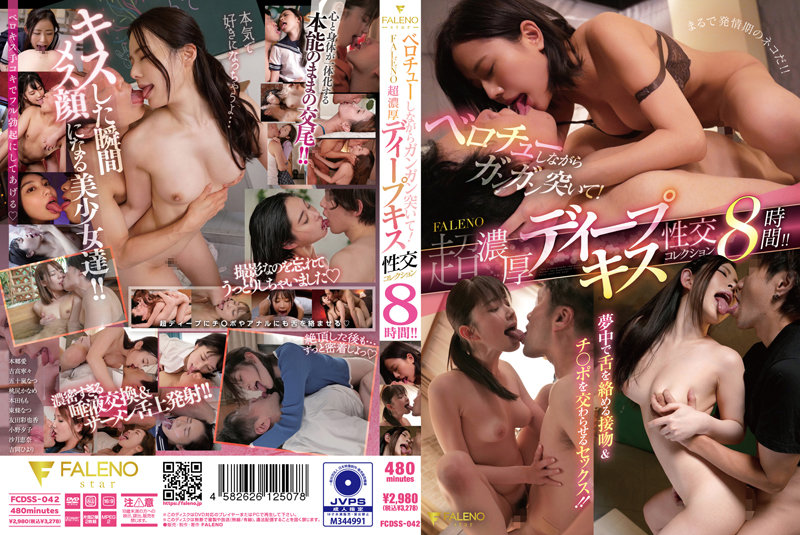 Information
Full HD [FCDSS-042] Poke while chewing! FALENO Super Rich Deep Kiss Sexual Intercourse Collection 8 Hours! !!
Release Date: 2022/11/23
Length: 480min
Cast: Ai Hongo (Yume Nikaido) Nene Yoshitaka Natsu Igarashi Kaname Momojiri Ena Satsuki Yuko Ono Ayaka Tomoda Hiyori Yoshioka Momo Honda Natsu Tojo
Supervision:----
Series: FALENO Highlights
Maker: FALENO
Label: FALENO star
Genre: Romance Beautiful Girl Older Sister Big Tits Kiss / Kiss More than 4 hours Sample Video
ID: 1fcdss042
Average Rating: Average Rating:
Related Tags: View Review
"Deep kiss sex" 8 hours best composed of scenes where they mate according to instinct while entwining their tongues in a crazy! Beautiful girls who many times with the pleasure of uniting the mind and body! The moment you kiss, you should not see the female face exposed like a cat in estrus! Many too rich saliva exchange & semen on-tongue shots are also recorded! It will be covered in mucus and will continue to adhere deeply!