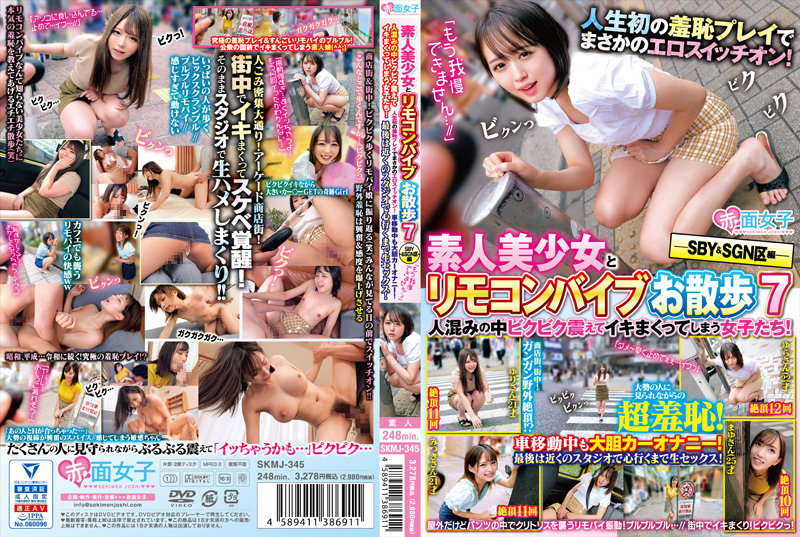 Information
Full HD [SKMJ-345] Amateur beautiful girl and remote control vibe walk 7-SBY&SGN ward edition-"I can't stand it anymore ...//" Girls who tremble and in the crowd! Unexpected erotic switch on with shame play for the first time in life! Bold car masturbation while moving by car! At the end, live sex to your heart's content in a nearby studio!
Release Date: 2022/11/25
Length: 248min
Performer:----
Director: Yosuke
Series: Amateur beautiful girl and remote control vibrator walk
Studio / Producer: Blush Girl
Label: blush girls
Genre: Shame Beautiful Tits Beautiful Girl Big Tits Planning Outdoor / Exposure Amateur Creampie Toy More than 4 hours of work Sample video
ID: h_1324skmj345
Average Rating: Average Rating:
Related Tags: View Review
Amateur girls plan a remote control vibe walk in the local area! The seventh installment of the series! I called out to an amateur girl and said, "I'm going to give you a prize, so can you take a walk with a remote control vibe?" In the arcade, in the city, I can't stand it, and while being watched by many people, I tremble and "Ankuku" WW I in various places while being shy! The ultimate shame play is here!