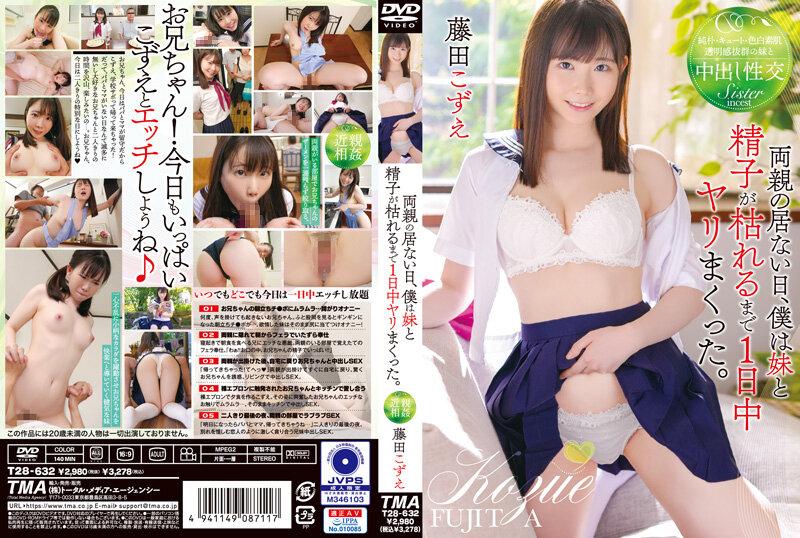 Information
Full HD [T28-632] On days when my parents weren't around, I my sister all day until the sperm withered. Kozue Fujita with panties
Release Date: 2022/11/25
Length: 140min
Cast: Kozue Fujita
Supervision:----
Series: On days when my parents weren't around, my sister and I all day until the sperm withered.
Studio / Producer: TMA
Label: TMA
Genre: Beautiful Girl Mini Incest Solowork Sister / Sister Creampie Sample Video With Bonus / Set Product
ID: 55t28632tk
Average Rating: Average Rating:
My parents were away for one night on a trip today! Kozue, who can't help but love her brother,
Seduce your brother in the morning and do naughty things!
The older brother also plays with the body of the little boy to his heart's content! Kozue loves such a big brother!
"Brother, play with Kozue with today with sex!