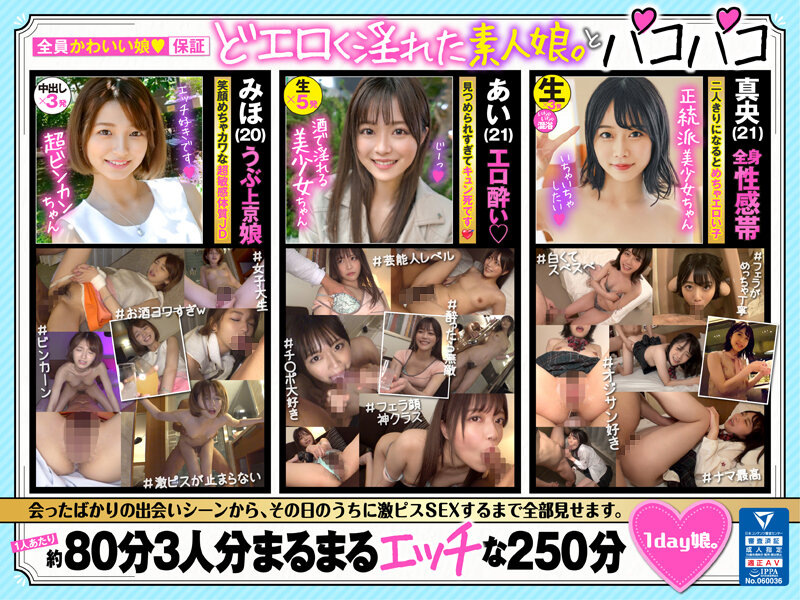 Information
Full HD [DAYM-002] For that day only, I'm going to be a big amateur and Pacopaco video ♯002 nuke! / SEX for 3 people for 250 minutes! !!
Delivery start date: 2022/11/28
Product release date: 2022/11/28
Length: 250min
Performer:----
Supervision:----
Series: Mecha Shiko Amateur and Pacopako Video
Studio / Producer: 1day daughter
Label: 1day daughter
Genre: More than 4 hours HDTV Exclusive Kiss / Kiss Blowjob Creampie Beautiful Girl Best / Highlights
ID: daym00002
Average rating: See review
It's good that you can easily do it with a snag without rotting after the relationship only for that day. Summary of 3 amateur girls gathered in the name of personal shooting [1st] A female college student who is job hunting earns pocket money ... A naughty child who wants to meet again [2nd] I also had a threesome with a cute college girl who was 1 class in 1000 years [3rd] A fun child who laughs brightly! A super sensitive girl who is too serious! !! ... College girls are really good ...