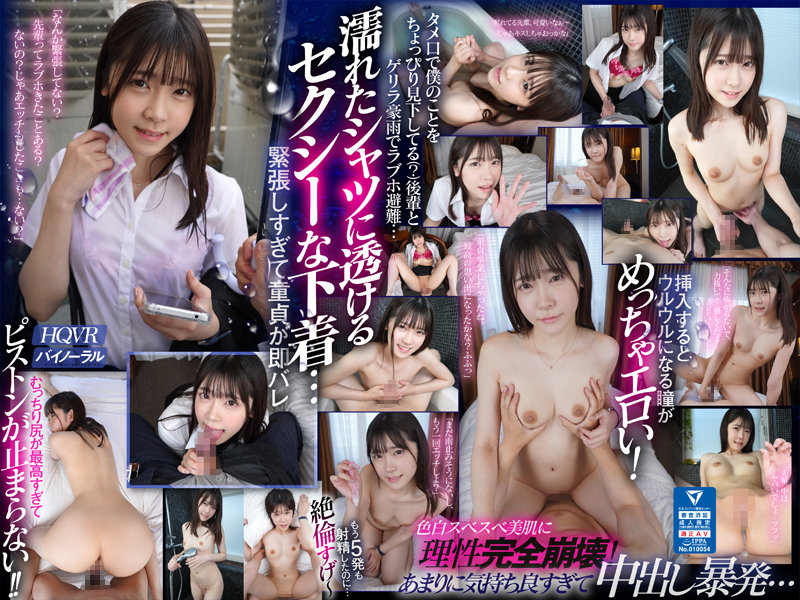 Information
Full HD [KAVR-266] [VR] Emergency love hotel evacuation due to a comfortable tame mouth juniors and guerrilla torrential rain ... If you are shy to death because you can see through your virginity, "Then will you graduate?"
Release date: 2023/01/20
Product release date: 2023/01/20
Length: 113min
Cast: Akari Minase
Director: Yazawa Receive
Series: kawaii*VR
Studio / Producer: kawaii
Label: kawaii* VR
Content type: 3D
Genre: High Quality VR Single Work Exclusive Delivery Creampie Virgin Beautiful Breasts VR Only
ID: kavr00266
Average rating: See review
During the outing of business, I was hit by a guerrilla torrential rain and evacuated to a love hotel! On the side is a junior who is a little cheeky but energetic, cheerful, and cute ... When I was warming up to the bra that was transparent from my wet shirt, I said, "Senpai, is it your first time at a love hotel? If the virgin is caught and shy, "Chew it, it's okay" Belokis,, insertion ... Graduating as a virgin while being gently lectured! The smooth whitening body is so great that 5 ejaculations.