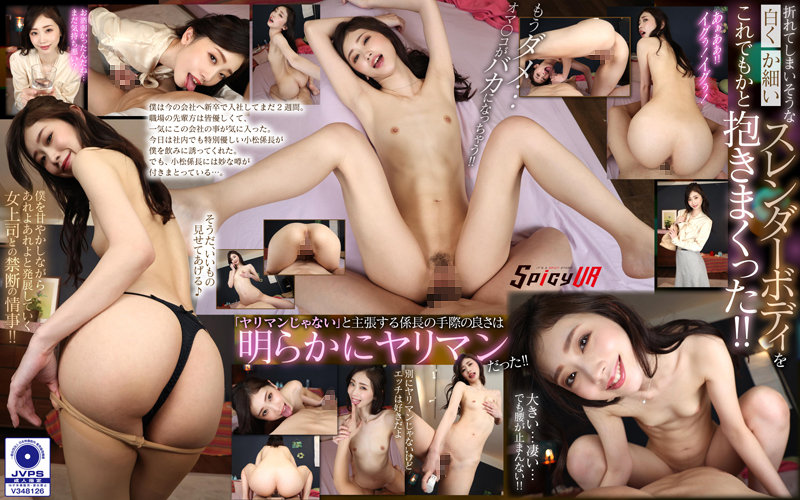 Information
Full HD [SPIVR-045] 【VR】An Komatsu, a fair-skinned, slender carnal female boss who is rumored to be a in the company who has just locked on to my Ji ● Port
Delivery start date: 2023/02/18
Product release date: 2023/02/18
Length: 77min
Cast: An Komatsu
Supervision:----
Series:----
Maker: SPICY VR
Label: SPICY VR
Content type: 3D
Genre: VR Only Cowgirl Bitch Slender Slut Female Boss Solowork High Quality VR
ID: h_1609spivr00045
Average rating: See review
It has only been two weeks since I joined my current company as a new graduate. All the seniors at work were kind, and I liked this company at once. Today, Chief Komatsu, who is particularly kind in the company, invited me out for a drink. However, there are strange rumors about Chief Komatsu ...
Seduce my heart with slender and flexible limbs like a model! !!
A forbidden affair with a female boss who develops while spoiling me! !!
The dexterity of the assistant chief who insisted that he was not a was clearly a! !!
I hugged the white or thin slender body that was about to break! !!