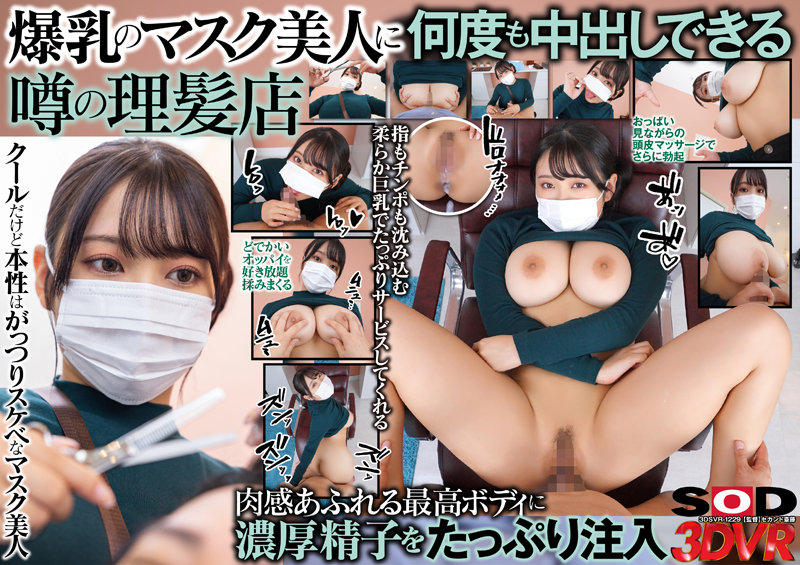 Information
Full HD [DSVR-1229] 【VR】A busty mask beauty in a barbershop with a cheap cut will let you ejaculate as much as you want.
Delivery start date: 2023/02/20
Product release date: 2023/02/20
Length: 98min
Performer:----
Director: Second Saito
Series:----
Studio / Producer: SOD Create
Label: SODVR
Content type: 3D
Genre: Handjob Cowgirl Tit Wank Big Tits Creampie High Quality VR VR Only
ID: 13dsvr01229
Average rating: See review
A cheap barbershop that is rumored to not only cut hair, but also soothes the hair underneath.
The person who greeted me was a woman with huge breasts wearing a mask. I didn't know if the rumors were true or not, but I mustered up the courage to ask.
"Can I have my lower hair cut as well...?"
"Yes, of course not."
He took off his pants with a cool expression and cut his while holding his.
The huge breasts full of flesh hit my legs and made me erect involuntarily.
"Is this refreshing here too?"
with soft and voluminous popping out. And a nasty that entangles your tongue and sucks.
I can't stand the pleasure beyond imagination and ejaculate ...
"You're still fine... Are you going to in your this time?"
Even though I just ejaculated, I got a re-erection in Gingin.
When you insert your into her tight, a pleasant voice comes out from the cool clerk.
Colossal breasts that violently rampage every time you poke your with a fierce hip.
Repeat vaginal shot over and over again as lust.
A barbershop where the cost performance is too good ... I'm going to go there forever...