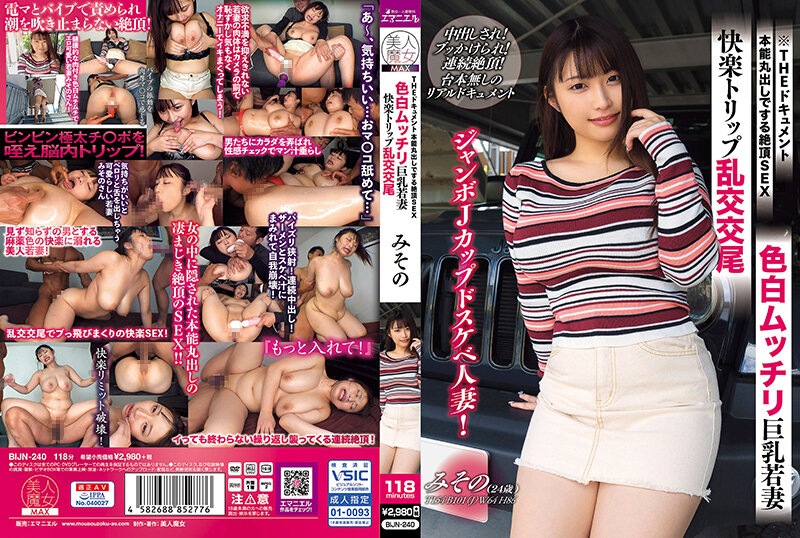 Information
[BIJN-240] [Limited quantity] THE Document Climax SEX with Instinct Exposed Fair Skin Plump Big Young Wife Pleasure Trip Miso Mizuhara With Panties and Raw Photo
Release Date: 2023/03/22
Length: 118min
Cast: Miso Mizuhara
Supervision:----
Series: THE Document Climax SEX with Instinct Exposed
Studio / Producer: Beauty Witch / Emmanuelle
Label: Beautiful Witch
Genre: Married Woman / Housewife Big Tits Chubby Big Ass Orgy Solowork With Bonus / Set Product Emmanuelle
ID: tkbijn240
Average Rating: Average Rating:
Miso, a fair-skinned and erotic cute young wife! The body of a young wife who cannot control her frustration is unashamed to masturbate in front of the camera! The body is groped and the man juice drips with an erotic check "Oh ~, it feels good ... Lick my ..."A cute young wife who sticks out her tongue when it feels good Miso-san is blamed with an electric vibrator and a vibrator and a climax that does not stop squirting! Bingbing's extra-thick ○ Port sucks and trips in the brain! Pleasure SEX that jumps around with copulation!