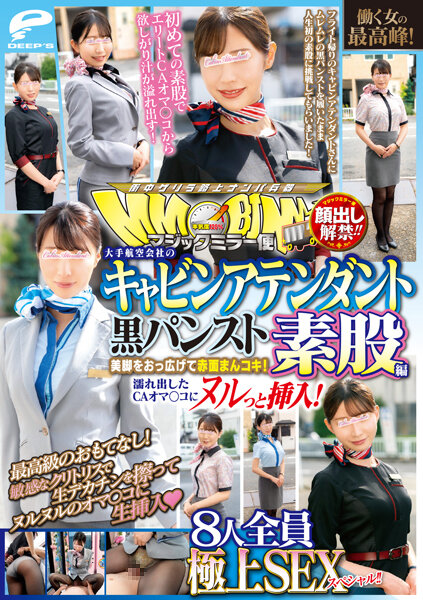 Information
[DVDMS-928] The ban on showing your face has been lifted! !! Magic Mirror Flight The best of working women! Cabin attendant of a major airline black pantyhose bare crotch edition All 8 people are the finest SEX special! !! Spread your beautiful legs and blush! Insert it slippery into the wet CA oma ○!
Release Date: 2023/03/21
Length: 295min
Performer:----
Director: Funky Hay
Series: Magic Mirror Flight (MM Flight)
Studio / Producer: Deeps
Label: The Magic Mirror (MM/MM)
Genre: Stewardess Pantyhose - Tights Amateur Cowgirl Big Cock Over 4 Hours Sample Videos
ID: dvdms928
Average Rating: Average Rating:
Related Tags: View Review
We will guide you to the Magic Mirror flight in the name of an interview with the beautiful cabin attendants on the way back from the flight who spoke to you near the airport! We had you experience "pantyhose bare thighs" that make use of the black pantyhose of Muremule! At first, I was embarrassed and confused... While rubbing the beautiful legs vulgarly and raw, a neat and clean beauty is serious orgasm! !! Both 'bare crotch' and 'big' are the first time the finest CA is inserted with a big Ji ○ Port and the head is white and rolls up SEX!