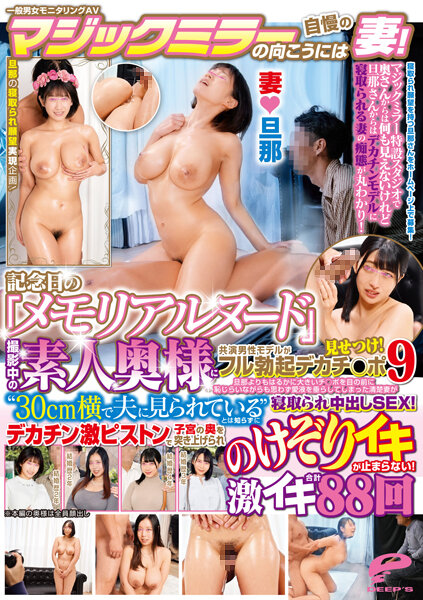 Information
Full HD [DVDMS-930] General Gender Monitoring AV Behind the Magic Mirror is a proud wife! A plan to realize my husband's cuckold desire! A male model co-starring in an amateur wife during the shooting of "Memorial Nude" on the anniversary shows off a full erection big ○ Po! I was ashamed to see Ji ○ Port, which was much larger than my husband, but I involuntarily dripped love juice ...
Release Date: 2023/03/21
Length: 240min
Performer:----
Director: Tamao Sato
Series: Behind the Magic Mirror
Studio / Producer: Deeps
Label: The Magic Mirror (MM/MM)
Genre: Married Woman / Housewife Big Tits Amateur Cuckold / Cuckold / NTR Creampie More than 4 hours Work Sample Video
ID: dvdms930
Average Rating: Average Rating:
Related Tags: View Review
Looking for a husband who wants to be cuckolded! In the magic mirror special studio, the wife can't see anything, but the husband can understand the demented state of the wife who is cuckolded by the big model! The wife who was brought in without knowing anything is confused by being closely attached to another person's big in front of her husband ... Big wives who thought "I want to be inserted ..." in their hearts! The wife who is full of love juice in the temptation of a young and hard young big ○ Port collapses rationally and rolls up her and vaginal shot so much that she forgets the existence of her husband!