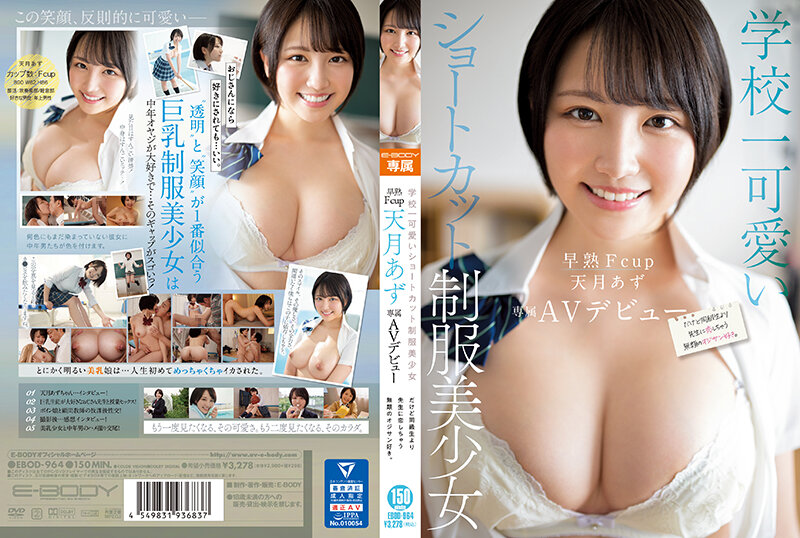 Information
Full HD [EBOD-964] [FANZA limited] The cutest shortcut in school uniform beautiful girl precocious Fcup Azu Amazuki exclusive AV debut But I like an unrivaled old man who falls in love with the teacher more than his classmates. Includes 3 raw photos
Release Date: 2023/03/22
Length: 150min
Cast: Azu Amatsuki
Director: Kyosei
Series:----
Studio / Producer: E-BODY
Label: E-BODY
Genre: Uniform Beautiful Girl Big Tits Solowork Debut Debut Sample Video With Bonus / Set Product
ID: tkebod964
Average Rating: Average Rating:
This smile is foully cute. 'Transparent' and 'Smile' look best in a shortcut uniform beautiful girl 'Azuki Azuki' exclusive AV debut! It looks so neat, but ... What's inside is so naughty! "Even if your uncle likes you... It's good" Huh! The precocious Fcup girl seems to love middle-aged men. The gap is amazing! Anyway, the bright beautiful breasted girl will be insanely squid for the first time in her life with this work! Everything is ideal... We will definitely depend on this child!