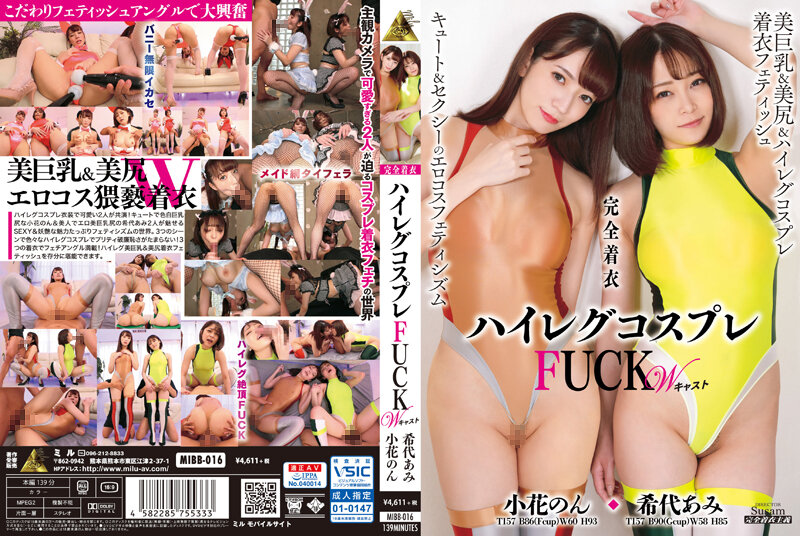 Information
Full HD [MIBB-016] 【FANZA Limited】Fully Clothed High Leg Cosplay W Cast With Obana's Panties and Cheki
Release Date: 2023/03/22
Length: 139min
Cast: Ami Kiyo Kobana
Director: Susam
Series: Fully clothed
Studio / Producer: Mill
Label: Mil
Genre: Bunny Girl Leotard Leg Fetish Cosplay Erotic Sample Video With benefits / set products
ID: d1mibb016
Average Rating: Average Rating:
Two cute people in fully clothed high-leg cosplay costumes perform together! !! Cute and fair-skinned big breasts ass Kohanan & Beautiful and enchanting erotic beauty big ass Kiyo Ami Two fascinate SEXY & Bewitching charm The world of fetishism full of charm. Pretty shame is irresistible with various high-leg cosplay in 3 scenes! !! Full of fetish angles with 3 clothes! !! You can fully enjoy high-leg beauty big breasts & beautiful ass clothing fetish in three worlds.