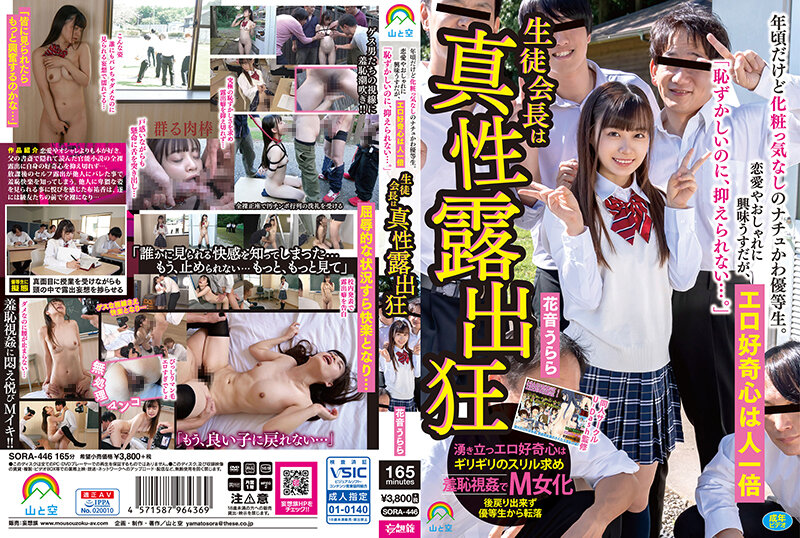 Information
[SORA-446] 【FANZA Limited】A natural cute honor student who is around her age but has no makeup. I'm interested in romance and fashion, but my erotic curiosity is more than anyone else's, "I'm embarrassed, but I can't control it ...."
Release Date: 2023/03/22
Length: 165min
Cast: Urara Hanane
Director: Usuba Shisui
Series:----
Studio / Producer: Mountain and Sky / Mousouzoku
Label: Mountain and Sky
Genre: Shame Schoolgirl Outdoor / Exposure Solowork Drama Original Collaboration Sample Video With Bonus / Set Product Mousouzoku
ID: tksora446
Average Rating: Average Rating:
I like books more than romance and fashion. I couldn't suppress my curiosity about the naked exposure of the sensual novel I read hidden in my father's study ... When I took off my uniform in an empty classroom after school, I couldn't forget the elation that surrounded my body, and self-exposure became a daily routine. The voices of students from all over the school make my wet with delusion, "I wonder if I would be more excited if everyone saw me..." One day, the exposure was revealed to others, and I knew more shameful pleasure than I had imagined. From the pleasure of being able to see your obscene appearance by someone, suck the meat sticks of strange men with your mouth ● ... In the midst of the crowd's gaze, they scatter a large amount of squirt in shame. I couldn't control my desire to see more, and finally confessed to being an exhibitionist naked in front of my classmates, saying, "The real me is an exhibitionist." Masochism writhes in pleasure seen while being surrounded by the guess gazes of classmates!