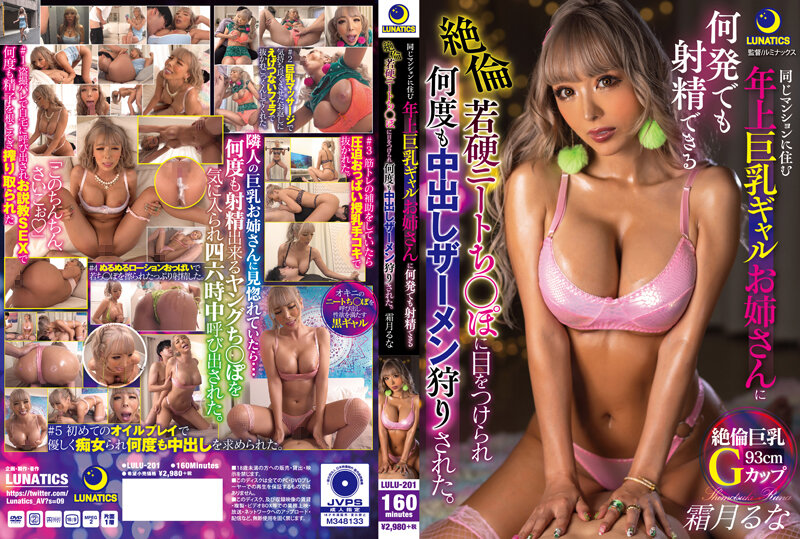 Information
Full HD [LULU-201] [FANZA only] An older busty gal sister who lives in the same apartment was spotted by an unequaled young hard neat that can ejaculate as many times as she wanted, and was hunted for vaginal shot semen many times. Runa Shimotsuki with panties and cheki
Release Date: 2023/03/22
Length: 160min
Cast: Runa Shimotsuki
Director: Luminax
Series:----
Maker: LUNATICS
Label: Lunatics
Genre: Older Sister Gal Big Tits Solowork Creampie Sample Video With Bonus / Set Product
ID: tklulu201
Average Rating: Average Rating:
A gal sister who lives in the same apartment. Every time I meet him, my hurts in a outfit, so I tried to take a voyeur when I went out to make it a masturbator. When I got into the elevator after that, the voyeur was caught and I succeeded in a miraculous home visit with a sermon call! When I was nailed to my, I was suddenly forced to pop my and was photographed. I was so excited about the situation that I immediately bukkake! I liked the that didn't wilt even if I ejaculated and squeezed the semen many times!