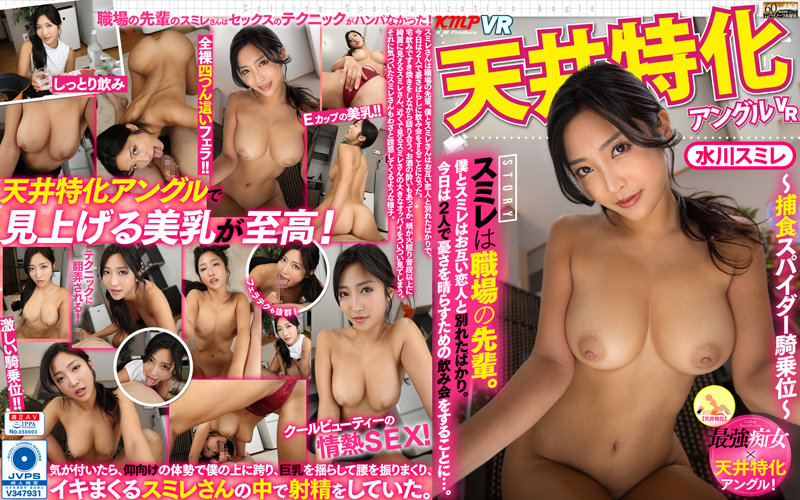 Information
[VRKM-888] 【VR】Ceiling Specialized Angle VR ~Predatory Spider Cowgirl~ Mizukawa Violets
Delivery start date: 2023/04/03
Product release date: 2023/04/03
Length: 81min
Cast: Sumire Mizukawa
Director: Member Miyasako
Series: Ceiling Specialized Angle
Studio / Producer: K M Produce
Label: KMPVR
Content type: 3D
Genre: Single Work High Quality VR VR Exclusive Exclusive Delivery Creampie Cowgirl POV Big Tits
ID: VRKM00888
Average rating: See review
Sumire is a senior at work. Me and Sumire have just broken up with each other's lovers,
Today, the two of us decided to have a drinking party.
We talk while grilling at home. Perhaps because of the drunkenness, my cheeks burned more than usual
Violets look beautiful. I can't help but look at Sumire's big up close.
Noticing this, Sumire seems to be deliberately seducing her.
Before I knew it, she straddled me in a supine position, swaying her big and swinging her hips,
I was ejaculating in a violet that was sprinkling.