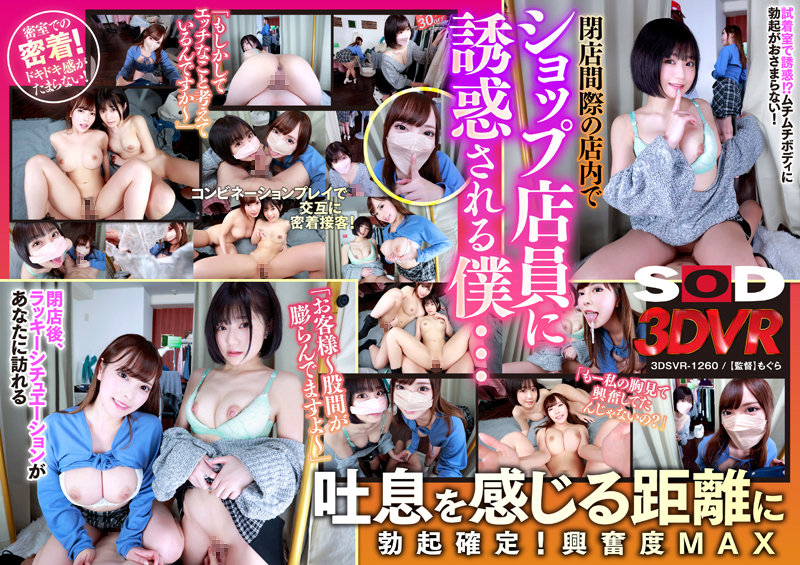 Information
Full HD [DSVR-1260] [VR] "Customers, you're excited in the fitting room in the store, and you're a pervert www" PM 20:45 The sweet sad clerks are pranks on me while trying on clothes at the apparel shop just before closing! W I keep being teased so much that I can't go home with close contact and I ejaculate
Delivery start date: 2023/04/03
Product release date: 2023/04/03
Length: 95min
Performer:----
Director: Mogura
Series:----
Studio / Producer: SOD Create
Label: SODVR
Content type: 3D
Genre: Slut Mask 3P / 4P Creampie Prank High Quality VR VR Only
ID: 13dsvr01260
Average rating: See review
An apparel shop about to close...
I am seduced by the beautiful clerks even though there are other customers ...
Tempting when choosing clothes! Temptation even while trying on! My crotch is also ready for unstoppable erotic attacks!
Sex until reason is blown away by the dense close contact that takes place in the empty store after closing! !!