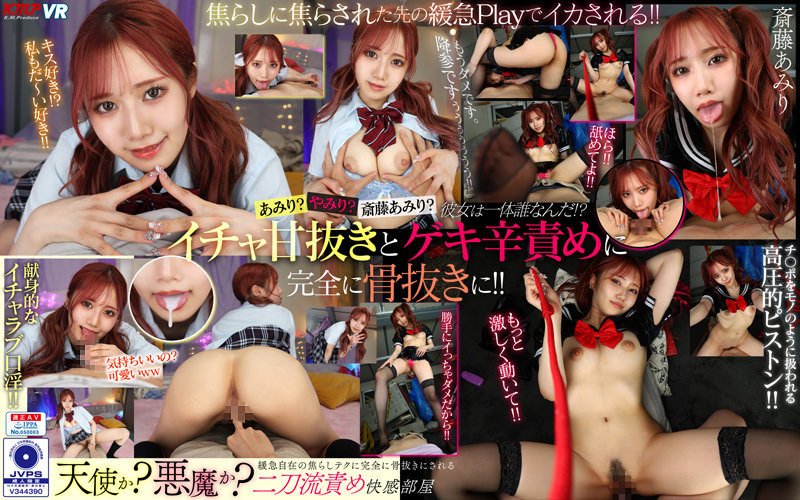 Information
[VRKM-959] 【VR】Angel? Is it the devil? Dual-wielding blame pleasure room that is completely watered down by slow and free impatience technique Amiri Saito
Delivery start date: 2023/04/22
Product release date: 2023/04/22
Length: 76min
Cast: Amiri Saito
Director: Blue Sky Ejaculation Teacher
Series:----
Studio / Producer: K M Produce
Label: KMPVR
Content type: 3D
Genre: Solowork High Quality VR VR Exclusive Exclusive Distribution Beautiful Tits Uniform Slut Cowgirl Beautiful Girl
ID: VRKM00959
Average rating: See review
You can't choose which one you prefer!! Which one do you prefer?
"Geki Spicy Amiri" who curses me, is impatient and treated like a toy.
"Geki Amiri" who gently pampers you and gives you anything with super dedication
Is it an angel? Is it the devil? Who the hell is she!?
And what the hell is this place!?
A high-pressure piston that treats devoted icha love mouth lewd and Ji like a thing! !!
It's just a dual-wielding blame that will be cut out until the gold ball is empty! !!