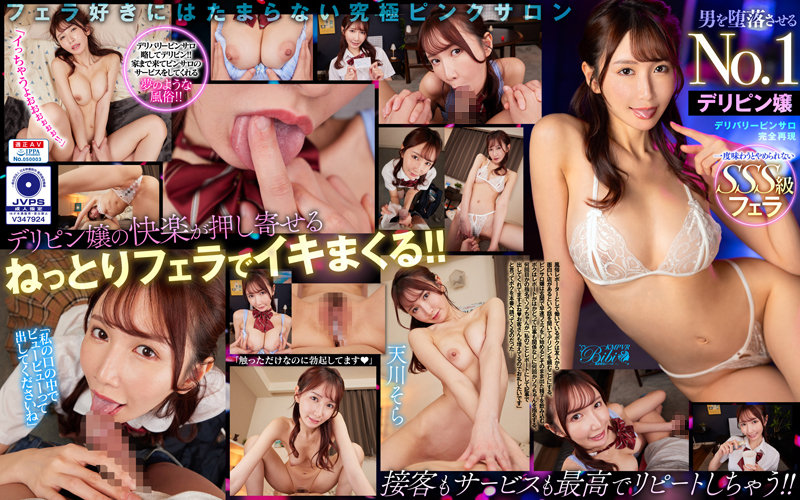 Information
[BIBIVR-104] [VR] Delivery Pinsaro Complete Reproduction SSS-class that you can't stop once you taste No,1 Deripin Miss Sora Amakawa that corrupts men
Delivery start date: 2023/05/04
Product release date: 2023/05/04
Length: 82min
Cast: Sora Amakawa
Director: Daimu Sone @ Nakano
Series:----
Maker: KMPVR-bibi-
Label: KMPVR-bibi-
Content type: 3D
Genre: Solowork High Quality VR VR Exclusive Distribution Cowgirl Hostess / Sex Worker Blowjob Beautiful Girl Creampie
ID: bibivr00104
Average rating: See review
Delivery Pinsaro for short, Deli Pin!!
A dreamy customs that comes to your house and provides the service of Pinsarro! !!
I work as a sex club reporter, and when I asked for a delipin, I met the best delipin miss who squeezes sperm with the finest! !!
I'm already crazy about her stimulating me with my tongue that entangles me! !!
Please enjoy the complete reproduction of Deripin with many from start to finish! !!