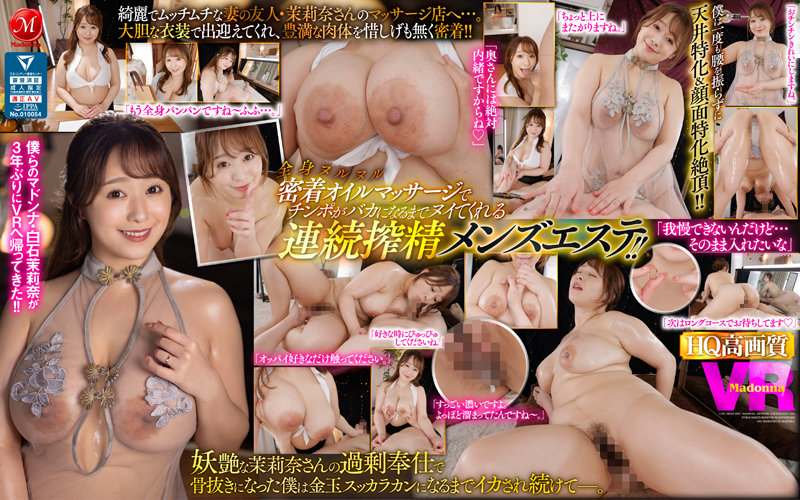 Information
[JUVR-162] 【VR】I'm back for the first time in 3 years! Marina Shiraishi Madonna VR first appearance! !! When I went to the massage shop where my wife's friend works, it was a super excellent married woman service men's esthetic that made me nui until Ji ○ Port became stupid with continuous ejaculation! !!
Delivery start date: 2023/05/05
Product release date: 2023/05/05
Length: 107min
Cast: Marina Shiraishi
Director: Yazawa Receive
Series:----
Studio / Producer: Madonna
Label: MadonnaVR
Content type: 3D
Genre: Single Work High Quality VR VR Exclusive Exclusive Distribution Slut Big Tits Esthetic Married Woman / Housewife Mature Woman
ID: juvr00162
Average rating: See review
Madonna exclusive Marina Shiraishi returns to VR for the first time in 3 years! My wife's friend, Marina, runs a massage shop, and when I was invited, I went to try it ... It was a super good men's esthetic where a married woman overserved! While keeping the plump body in close contact, oil and continuous! Furthermore, close contact cowgirl SEX that does not move your hips once from beginning to end! I continued to be ejaculated until my became stupid, and I continued to secretly go many times without telling my wife ...