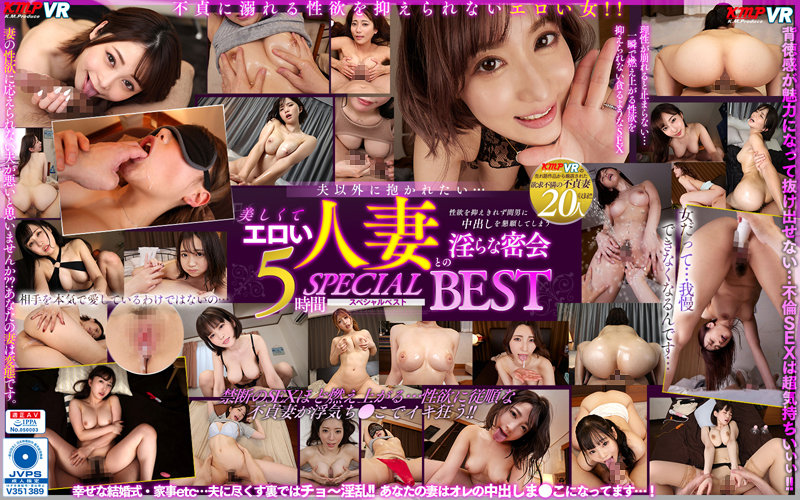 Information
[VRKM-975] [VR] I want to be hugged by someone other than my husband ....Nasty secret meeting with a beautiful and erotic married woman who can't control her sexual desire and begs a man for vaginal shot 5 hours BEST
Delivery start date: 2023/05/01
Product release date: 2023/05/01
Length: 301min
Cast: Kasumi Tsukino Kobana Rui Minagawa Akari Niimura Riho Fujimori Anri Kawaguchi Kana Morisawa (Kanako Iioka) Ami Kiyo Miyu Inamori Madoka Shizuki ▼Show all
Director: K-taro
Series: VR BEST
Studio / Producer: K M Produce
Label: KMPVR
Content type: 3D
Genre: Work over 4 hours High quality VR VR exclusive distribution Best / Highlights Cuckold / Cuckold / NTR Slut Wife / Housewife Creampie
ID: VRKM00975
Average rating: See review
I can't get out of the immorality that becomes attractive ... SEX with a married woman feels super good! !!
The best of the nasty secret meeting with a devouring erotic married woman who is attracted because it belongs to someone else appears in a large volume of 5 hours!
It does not stop when the reason of an unfaithful wife obedient to sexual desire collapses ... Taste all the sexual desire devouring SEX that burns in an instant!!!