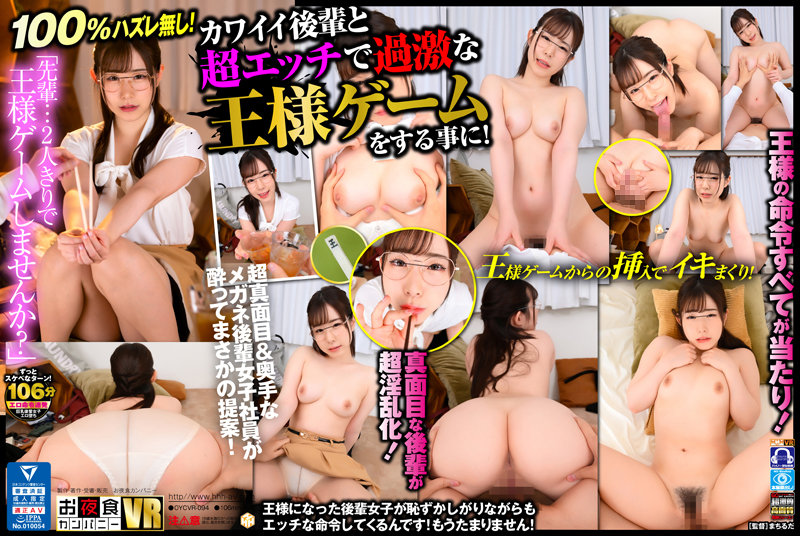 Information
[OYCVR-094] [VR] "Senpai ... Would you like to play the king game with just the two of you?" A super serious & glasses junior female employee gets drunk and makes a proposal! 100% no off! I decided to play a super naughty and radical king game with a cute junior! A junior girl who has become a king is shy but gives naughty orders! Already...
Delivery start date: 2023/05/09
Product release date: 2023/05/09
Length: 107min
Performer:----
Director: Machiruda
Series: The H King Game has begun...
Studio / Producer: Late Night Snack Company
Label: HHH-VR (HHH Group)
Content type: 3D
Genre: High Quality VR VR Only Cowgirl Drinking Party / Joint Glasses Subordinate / Colleague Big Tits OL Exclusive Delivery
ID: oycvr00094
Average rating: See review
This king game is a one-on-one king game with a cute but serious and deep junior female employee! 1 to 1?? Is it possible to play the king game? ?? You may be thinking... Don't worry! It's erotic! What is erotic ... A king game in which a serious and incompetent girl gets drunk. Imagine that. What does that serious backroom girl command the king ... As soon as the tension was enough... Because it's VR, it comes through to Bing! I have an erection! At first, she was a junior girl who was shy, but with her lewdness, her orders gradually became radical, and finally it developed into sex! With VR, the sensation is more realistic and promises the best immersion! Don't just! Please enjoy the thrilling feeling leading up to insertion and the sense of accomplishment at the moment of with W.