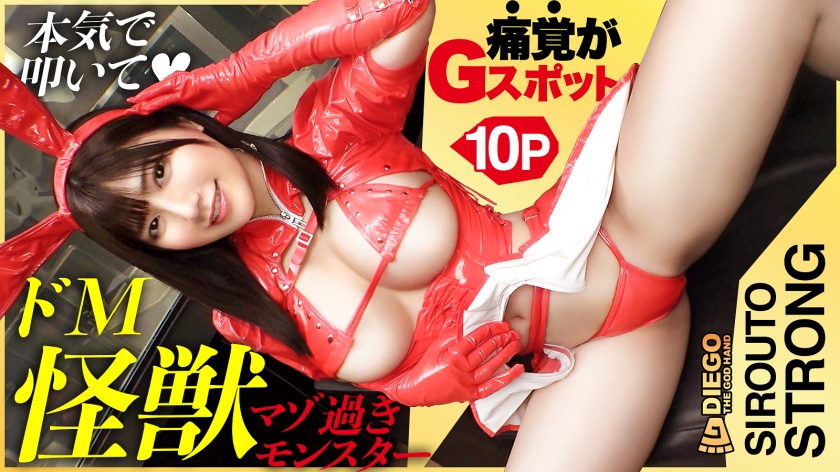 Information
Full HD [459TEN-051] [De M monster] Extra prelude, null foreplay, no nothing! !! With orgasm and full throttle, I will make a bank employee with huge breasts and masochism squid!!! A genuine masochist incarnation who cums in the brain with a sleeper hold cums in an explosive!!! Epic 10P sexual intercourse that repeats a joyful orgasm with a serious bang and spanking, "Thank you u Nine people defeat the G-spot sex monster, but only "Amateur Strong" can watch the 60-minute one-off game!!!
Cast: Ono, 20 years old, insurance teller at a bank
Studio / Producer: DIEGO
Length: 139min
ID: 459TEN-051
Delivery start date: 2023/05/24
Series: Amateur Strong
Label: DIEGO
Genre: Planning Full High Definition (FHD) Amateur Distribution Only Exclusive Delivery Beautiful Ass Big Tits Facial Mouth Firing
[Chapter 1] Waiting in a sexy cosplay, masturbation, multiple play (, deep throating, deep throating, blame while deep throating, spanking, sudden insertion with standing back, nipple blame, sleeping back, back sitting position, back, neck ● ● ● finger, finger, ekiben, missionary position, squirting, cowgirl, back cowgirl, deep kiss, chest pressing against glass, shower blame, hair pulling, Oral shooting, nipple licking [Chapter 2] Interview,, masturbation, deep kiss, breast rubbing from the top of clothes, shifting bra and rubbing nipples, nipple blame,, masturbation while, mouth ejaculation, swallowing [Chapter 3] Interview while eating, corn masturbation, masturbation with cucumber while blowing corn [Chapter 4] Drink saliva outdoors, deep kiss,,,, nipple licking, nipple rubbing on glans, nipple groping, oral ejaculation, swallowing, deep kiss [Be sure to see this work to the end] Synopsis: Extra prelude, slimy foreplay, nothing! !! One game that makes you squid at full throttle! This time, a neat and clean beauty who looks serious will have gachinko sex!!!