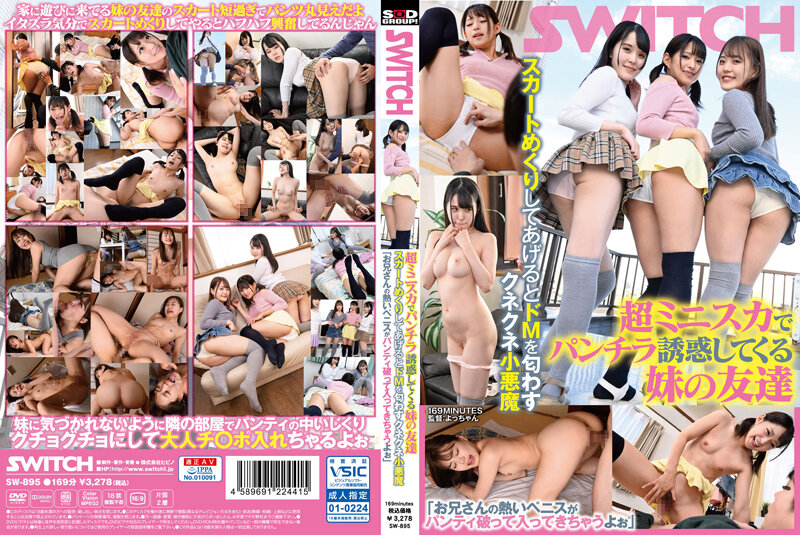 Information
Full HD [SW-895] My sister's friend who tempts me with a super miniskirt, and when I flip up my skirt, I smell de M Kunekune little devil "My brother's hot penis will tear my panties and come in"
Release Date: 2023/05/25
Length: 169min
Performer:----
Director: Yocchan
Series:----
Studio / Producer: SWITCH
Label: SWITCH(SWITCH)
Genre: Miniskirt Panty Shot Sample Video
ID: 1sw895
Average Rating: Average Rating:
Related Tags: View Review
My sister's friend's skirt is too short to show her pants, and she's a convicted criminal who shows it on purpose. When I flip up my skirt in a mischievous mood, I'm excited to huff and huff. Physical examination in the next room so as not to be noticed by my sister. I plunge my adult deep into my throat and put my adult in the slippery wet crackle inside my panties.