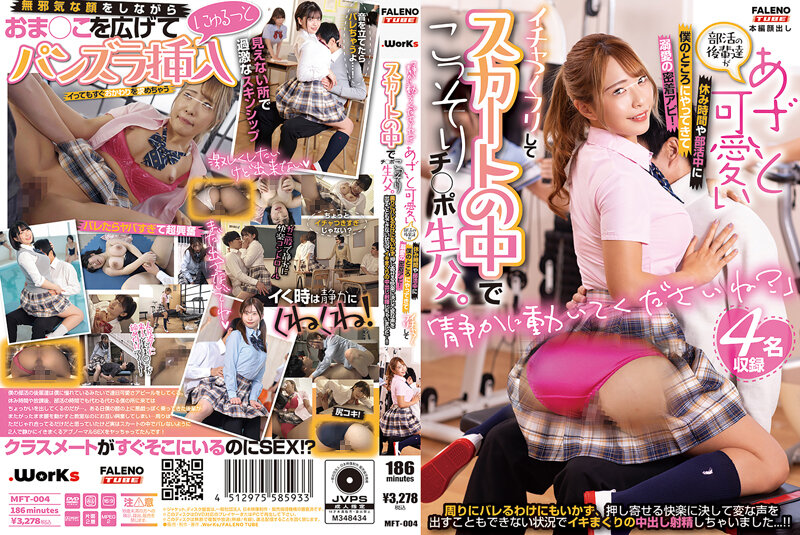 Information
Full HD [MFT-004] "Please move quietly, okay?" Bruises and cute club juniors came to me during recess and club activities and doted on me! Pretend to flirt and secretly Ji Po raw in the skirt. I can't get caught around me, and I can never make a strange voice to the surging pleasure ...
Release Date: 2023/05/25
Length: 186min
Performer:----
Director: Dazai Jinho
Series: Sneak raw in the skirt!
Maker:. WorKs/FALENO TUBE
Label:. WorKs/FALENO TUBE
Categories: Schoolgirl Beautiful Girl Big Tits Slender Creampie Sample Video
ID: 1mft004
Average Rating: Average Rating:
Related Tags: View Review
The juniors in my club seem to admire me and appeal to me every day. During recess, after school, and during club activities, they come to me and give me a little ... One day, a junior who got on my lap mischievously moved his hips while straddling me, and we were both excited even though there were classmates around ... I thought that the people around me were just fitting, but in fact, I was abnormal SEX where the two of us quietly so that we don't get caught in the skirt!