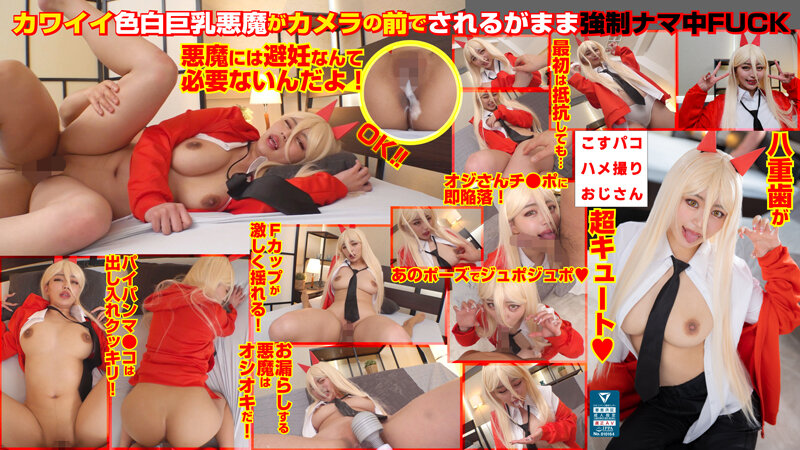 Information
Full HD [COSX-041] 【Power】Tension MAX big breasts layer Mitsuki-chan in chan cosplay. I forced vaginal shot SEX at a photo session for just the two of us! "Mitsuki-chan, the devil doesn't wear a bra, he doesn't wear a condom, and he doesn't use birth control!"
Delivery start date: 2023/05/24
Product release date: 2023/05/24
Length: 68min
Performer:----
Supervision:----
Series:----
Studio / Producer: Scraping Paco Gonzo Uncle
Label: Scrape Paco Gonzo Uncle
Genre: Amateur Beautiful Girl Cosplay Creampie Gonzo Exclusive Delivery HDTV K M Produce and others 30% OFF
ID: cosx00041
Average rating: See review
Cosplay photo sessions of popular anime are really easy to catch prey! The character dressed as Mitsuki-chan with big breasts layer is a demon! A cute fair-skinned busty devil is strong ● in the middle of the nasty without being able to say anything in front of the camera. He leaked feces with electric vibrator blame and apologized for the swallowing while being angry with the old man. Even so, the angry stick of the old man did not subside, and he inserted it into Mitsuki's beautiful man. "If you think it's bad, this is natural!" or "You don't use birth control because it's your demon setting!" yes, it was the worst old man stable today.