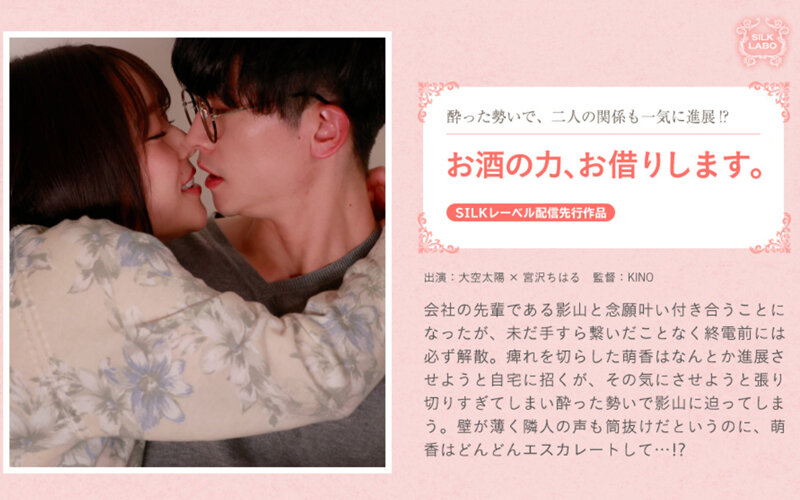 Information
Full HD [SILKS-102] I will borrow the power of alcohol.
Delivery start date: 2023/05/03
Product release date: 2023/05/03
Length: 56min
Cast: Chiharu Miyazawa / Taiyo Ozora
Director: KINO
Series:----
Maker: SILK LABO
Label: SILK
Genre: Solo Actress HDTV Beautiful Tits Drama Love Couple For Women
ID: 1silks00102
Average rating: See review
He ended up dating Kageyama, a senior member of the company, but he still didn't even connect hands and always broke up before the last train. Moeka, who is numb, invites her to her home to try to make progress somehow, but she is too nervous to motivate her and approaches Kageyama with a drunken momentum. Even though the walls are thin and the neighbors' voices are unclear, Moeka escalates steadily ...!?