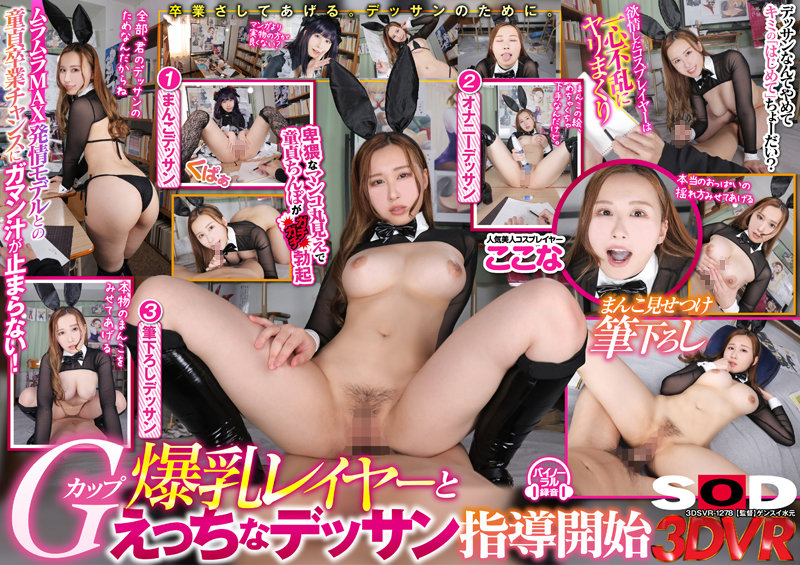 Information
[DSVR-1278] 【VR】Cosplayer who showed her real to a virgin who draws a heavy erotic manga at the university's Manken I thought it was only a drawing model, but I felt good and brushed it down! Kokona Asakura
Delivery start date: 2023/06/01
Product release date: 2023/06/01
Length: 89min
Cast: Kokona Asakura
Director: Gensui Mizumoto
Series:----
Studio / Producer: SOD Create
Label: SODVR
Content type: 3D
Genre: High Quality VR Virgin Big Tits Cosplay VR Only Single Work
ID: 13dsvr01278
Average rating: See review
My erotic manga was seen by one of the most beautiful cosplayers in college (crying)
In fact, she has a strong doujinshi love and hot blood guidance on my erotic manga!
I'm a virgin, "Can you show me your?
Seriously???!
Change into a super lascivious reverse bunny costume with 100% reproducibility of my manuscript and seduce me with an unused!
"You'd better know more about a woman's body."
I'm glad I was a virgin until college!
The best first experience of my life!!