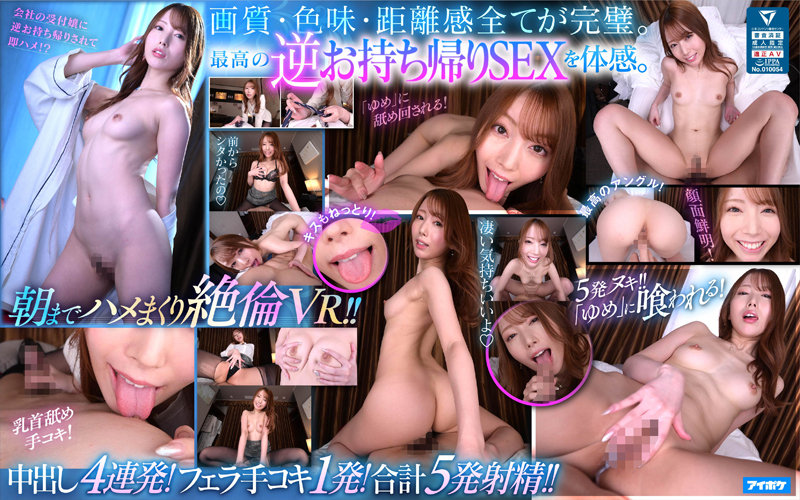 Information
[IPVR-227] 【VR】"Take a break at the hotel?" Long 106 minutes! Ejaculate 5 times!? You who are drunk will be taken home by the receptionist of the company! ?? Sperm extraction experience 2SEX 8K VR Video beauty, distance, real, best SEX experience ever Yume Nishinomiya
Delivery start date: 2023/07/12
Product release date: 2023/07/12
Length: 106min
Cast: Yume Nishinomiya
Director: ZAMPA
Series: iPoké 8KVR
Studio / Producer: Idea Pocket
Label: IP-VR
Content type: 3D
Genre: High Quality VR Blowjob Kiss / Kiss Creampie Slut Exclusive Delivery VR Only Solowork 8KVR POV
ID: ipvr00227
Average rating: See review
The image quality, color, and sense of distance are all perfect. The highest level of SEX experience ever.
The receptionist of the company took it home and it immediately! until morning and experience unequaled VR completely!
Nipple licking! Rich licking! Furious SEX as requested! !! also 4 times in a row! ?? One! Show off plenty of nakedness! Obscene dirty talk! is also 69 in front of you! Kisses are also soggy! Experience the reverse take-home that is too rich and too great! !! Unequaled SEX with a total of 5 shots of!