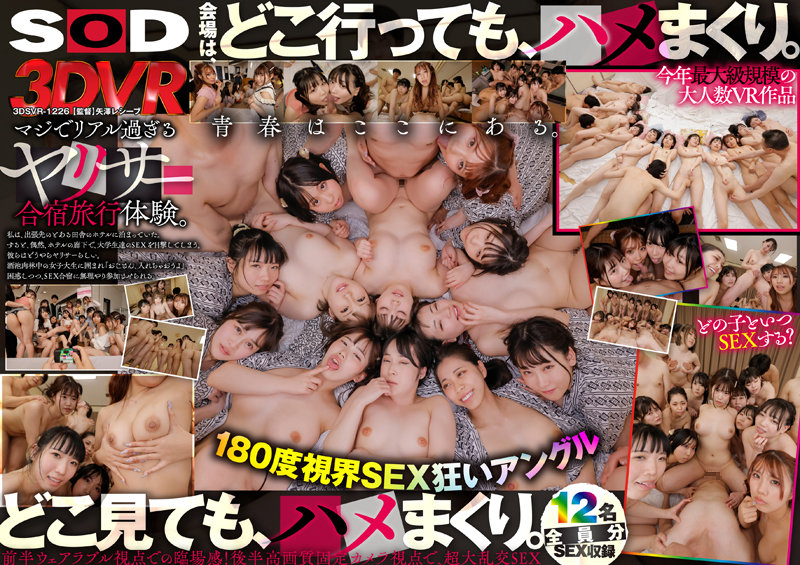 Information
Full HD [DSVR-1226] 【VR】The legendary that is back! !! Large-scale feeling Great sense of presence 2023 No.1 big Yarisa Training camp trip VR (SEX for all 12 people)
Delivery start date: 2023/08/31
Product release date: 2023/08/31
Length: 115min
Performer:----
Director: Yazawa Receive
Series:----
Studio / Producer: SOD Create
Label: SODVR
Content type: 3D
Genre: High Quality VR VR Only Amateur Harem 3P / 4P College Girl
ID: 13dsvr01226
Average rating: See review
(The legendary that is back!)
(One of the largest large VR to close out 2023)
(SEX for all 12 people)
I was staying at a hotel in the countryside on a business trip.
Then, by chance, in the corridor of a hotel, I witnessed the SEX of college students.
They are apparently Yarisa.
Surrounded by female college students in the sake pond meat forest, "Uncle, let's go in."
Confused, he is forced to participate in a SEX training camp.
Wherever you go, the venue is full of. Everywhere you look, you're.
Seriously too real Yarisa training camp travel experience
Youth is here.
First half Active wearable shooting.
Open world while moving, in the hallway, in the room in the bath
Second half fixed shooting Experience a big with high image quality.