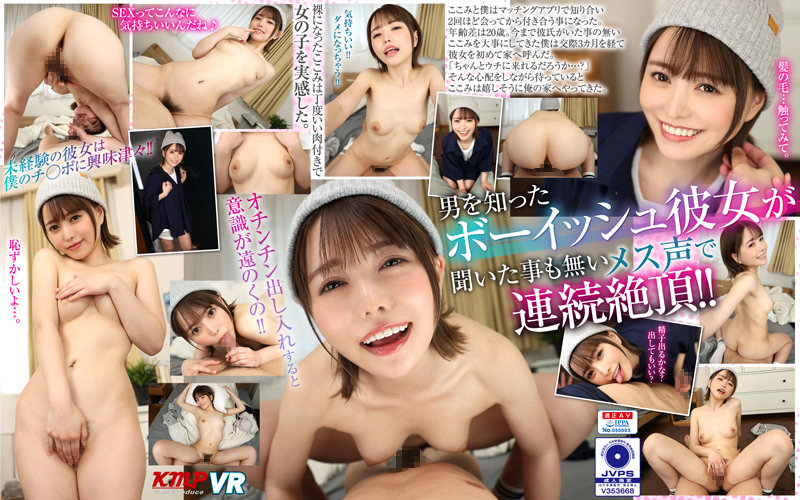 Information
Full HD [VRKM-1120] [VR] Boyish girlfriend with an age difference of 20 years falls for a female in her first SEX Moe gap in the appearance of continuous orgasm Kokomi Hoshinaka
Delivery start date: 2023/09/23
Product release date: 2023/09/23
Length: 83min
Cast: Kokomi Hoshinaka
Director: Kitchen Knife M
Series:----
Studio / Producer: K M Produce
Label: KMPVR
Content type: 3D
Genre: High Quality VR Solowork VR Exclusive Exclusive Creampie Kiss / Kiss Cowgirl Beautiful Girl Slender
ID: vrkm01120
Average rating: See review
Kokomi and I met on a dating app and met twice before dating. The age difference is 20 years. I've cherished this place where I've never had a boyfriend before, so after three months of dating, I called her home for the first time. "Will you be able to come to us properly...?" As I waited with such concern, Kokomi came to my house happily.
An important girlfriend who looks good on shortcuts.
She has no experience and is very interested in my Ji Po! !!
Kokomi's naked body was just the right flesh for a girl.
Boyish who knew a man Continuous climax with a female voice that she has never heard! !!