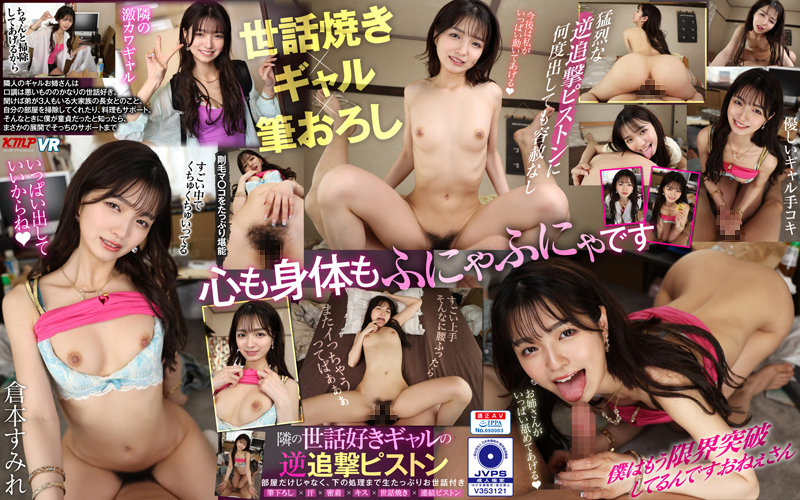 Information
Full HD [VRKM-1097] 【VR】The reverse chase piston of the caring gal next door Sumire Kuramoto
Delivery start date: 2023/09/23
Product release date: 2023/09/23
Length: 100min
Cast: Sumire Kuramoto
Director: Wilchinchin
Series:----
Studio / Producer: K M Produce
Label: KMPVR
Content type: 3D
Genre: Solowork High Quality VR VR Exclusive Exclusive Kiss / Kiss Virgin Cowgirl Gal Creampie
ID: vrkm01097
Average rating: See review
My neighbor's gal sister is quite caring. After I found out that I lived alone, I supported everything from cleaning to cooking.
At that time, as soon as I found out that I was a virgin, I was able to develop and support that ...
Your sister's kuchokucho ○ ko, no matter how many times you put it out, the fierce reverse pursuit piston that is merciless is fluffy both mentally and physically.