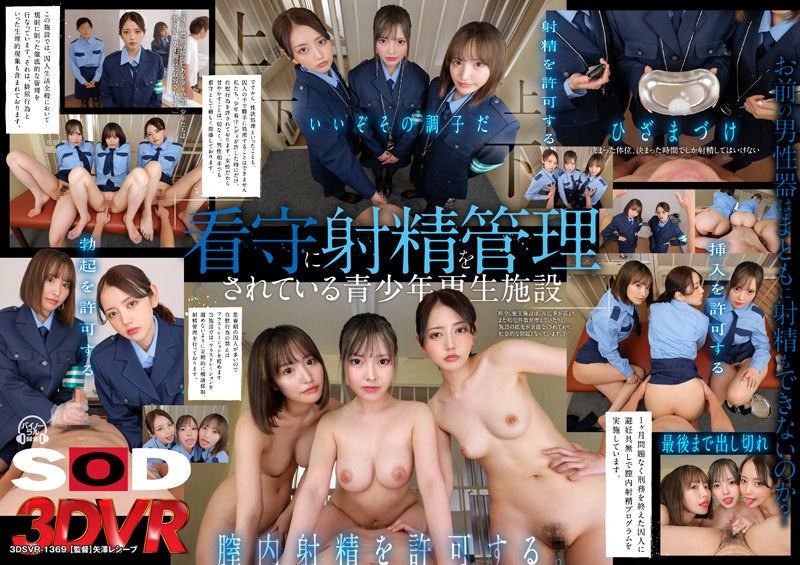 Information
Full HD [DSVR-1369] [VR] Juvenile Jailden Lady's Job "Allow Ejaculation" Rehabilitation Facility VR
Delivery start date: 11/16/2023
Product release date: 2023/11/16
Length: 107 min(s)
Performer:----
Director: Yazawa Receive
Series: ○○'s job
Studio / Producer: SOD Create
Label: SODVR
Content Type: 3D
Genres: High Quality VR VR Exclusive Cowgirl Creampie Nympho Hard Uniform Various Occupations
Product number: 13DSVR01369
Average Rating: See reviews
The legendary SOD series 'The Work of a Boy Jailden Lady' is back in VR.
A youth rehabilitation facility where ejaculation is controlled by guards. There are many adolescent prisoners, so the ban on masturbation accumulates frustration. At our facility, we regularly collect semen and manage ejaculation so as not to accumulate frustration.
"Juvenile crime has been on the rise in recent years, and juveniles are placed in correctional facilities for committing crimes."
"In recent years, correctional facilities have been forced to expand due to the increase in the recidivism rate and the increase in the number of first offenses, which has become a social problem."
"The facility has a thorough and rule-based control of all aspects of prisoner life, including physiological phenomena such as urinating."
"Therefore, sexual desire processing cannot be handled by the prisoners on their own, and we are only allowed to masturbate when we, the juvenile guard lady, allow it."
"Because she is a woman, she does not spoil her at all, and even when dealing with men, she is strictly instructed as a guard."
Allow erection. / Stick it out to the end. / Allow ejaculation. / Allow vaginal ejaculation. / Can't your male genitals ejaculate properly?