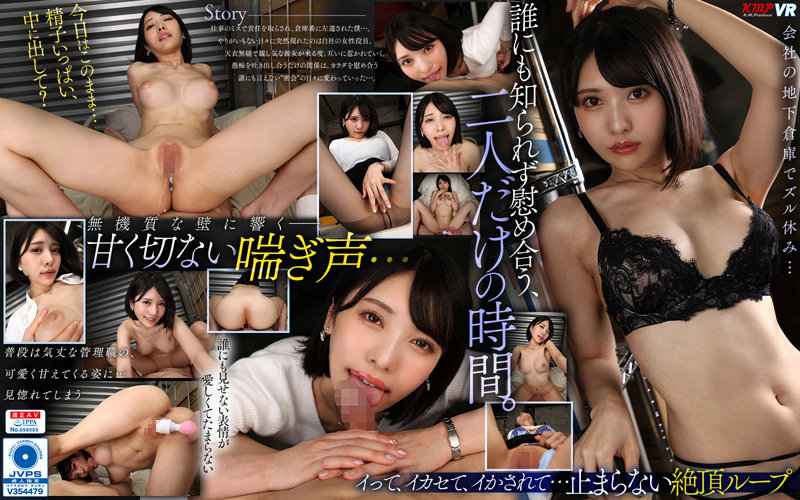 Information
Full HD [VRKM-1183] [VR] The warehouse of the company where no one comes─── Secret meeting acme that spits out complaints and sexual desire Mikana Mii
Delivery start date: 2023/11/11
Product release date: 2023/11/11
Length: 81 min(s)
Cast: Mikana Mii
Director: ハメランニアン京都
Series:----
Studio / Producer: K M Produce
Label: KMPVR
Content Type: 3D
Genres: Featured Actress High Quality VR VR Exclusive Distribution Cowgirl Big Tits OL Beautiful Girl Creampie
品番: vrkm01183
Average Rating: See reviews
Cheating in the company's underground warehouse ... A time just for the two of you to comfort each other without anyone knowing.
I was made to take responsibility for a mistake at work and was transferred to Sokoban ... On the days when there was no fulfillment, a woman who was an officer of the company suddenly appeared.
- Every time she comes, she is attracted to each other. The relationship that only spews out complaints has changed to a 'secret meeting' that no one can tell to comfort each other's bodies.
I love the expression of the manager, who is usually strong, and does not show it to anyone.
- I'm squid, I'm squid, I'm made ... A climax loop that doesn't stop.