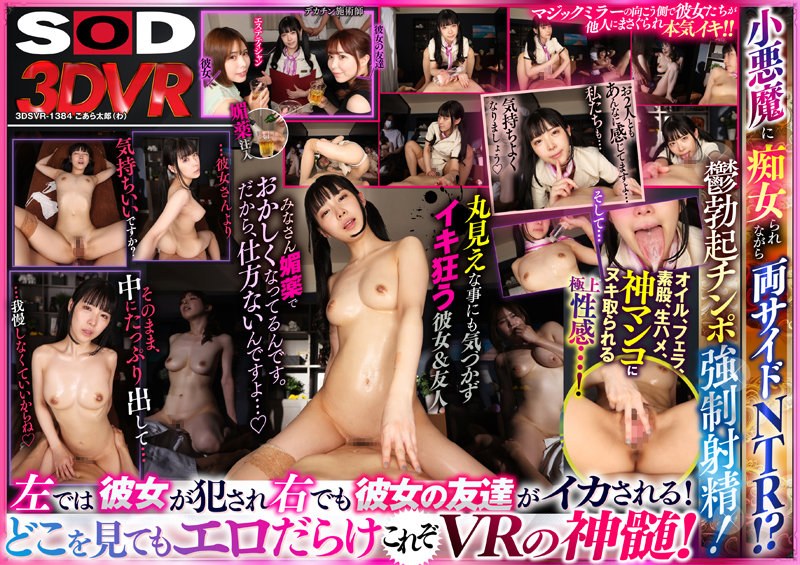 Information
Full HD [DSVR-1384] [VR] Magic Mirror Triple Room NTR Esthetic 3 While she and her friend are being on both sides, I am also by a little devil esthetician ...
Delivery start date: 11/13/2023
Product release date: 2023/11/13
Length: 75 min(s)
Cast: Nanami Yokomiya, Saaya Kirijo, Mana Nagase
Director: Oki IRERU
Series: Pair Room NTR Esthetic
Studio / Producer: SOD Create
Label: SODVR
Content Type: 3D
Genres: High Quality VR VR Exclusive Occupation Various Esthetics Lotion / Oil Massage / Reflation Cuckold / Cuckold / NTR
Product number: 13DSVR01384
Average Rating: See reviews
[The third installment of the popular series Magic Mirror NTR Esthetics! ] She and her best friend visited a reputable beauty salon to heal their daily fatigue! - Then a beautiful girl esthetician with a little devil smile appeared ...! The tea we were given at the time of counseling had an aphrodisiac in it, and my body felt dazed ~ ... Gradually, the lower half of the body became mushy ... Even though the massage is just being touched by my hands, I feel it ... What...? - When I notice it, the girlfriend on the left is panting! ?? Her best friend on the right is also panting! Even in front of me, a little devil esthetician kisses me and starts muddy esthetic sex!! - Lewd The Etch SEX where the erotic space spreads to the right, left, and front! This is the essence of VR! A new sensation VR that allows you to enjoy the erotic world at the highest level at the moment!