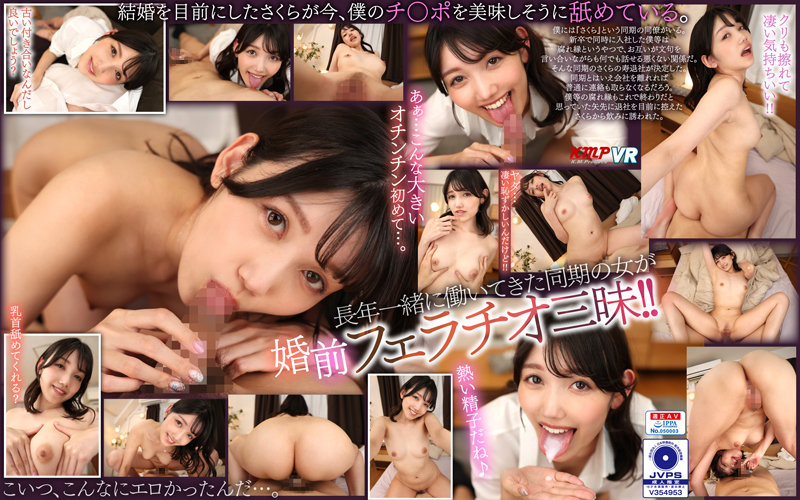 Information
Full HD [VRKM-1192] [VR] Sakura Misaki, a woman who will get married next time, who gave me a soggy and persistent to regret leaving the company
Delivery start date: 2023/11/12
Product release date: 2023/11/12
Length: 94 min(s)
Cast: Sakura Misaki
Director: Kitchen knife M
Series:----
Studio / Producer: K M Produce
Label: KMPVR
Content Type: 3D
Genres: Single Work High Quality VR VR Exclusive Distribution Cowgirl Blowjob Slender Cheating Wife / Cheating Wife / NTR Subordinate / Colleague
品番: vrkm01192
Average Rating: See reviews
I have a colleague named Sakura. We joined the company at the same time as new graduates, and we have a rotten relationship, and it's not a bad relationship where we can talk about anything while complaining to each other. It was decided that Sakura would leave the company at the same time. Even though they are at the same time, if they leave the company, they will not be able to contact each other normally. Just when I thought that this was the end of our rotten relationship, Sakura, who was about to leave the company, invited me to drink.
Sakura, who is about to get married, is now licking my deliciously.
This guy was so erotic ...
- A woman of the same age who has worked together for many years is a premarital!
He sucked me over and over again ... This is also a rotten edge.