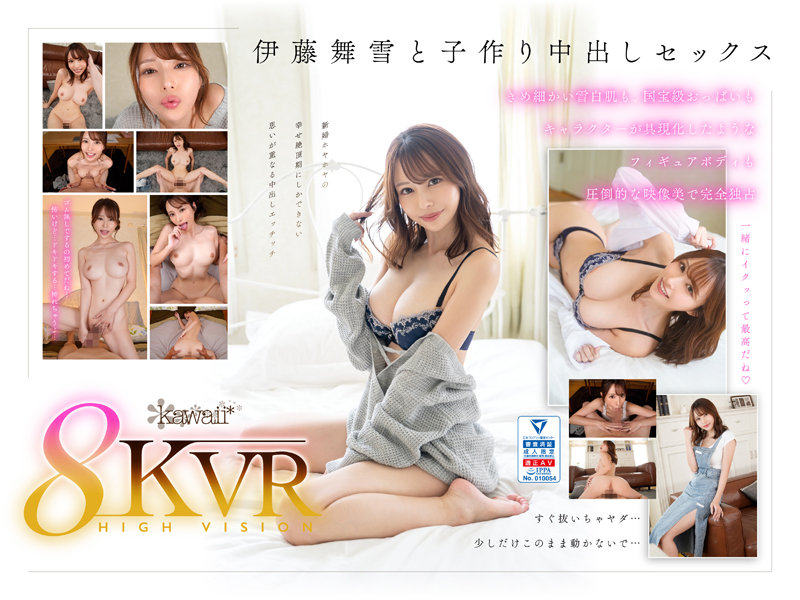 Information
Full HD [KAVR-331] [VR] Newlywed Hoya Hoya Happy Peak For the First Time, Super Flirting Without Rubber Etch Mayuki Ito
Delivery start date: 11/14/2023
Product release date: 2023/11/14
Length: 147 min(s)
Cast: Mayuki Ito
Director: ZAMPA
Series: kawaii*VR
Maker: kawaii
Label: kawaii* VR
Content Type: 3D
Genres: High Quality VR 8KVR Solo Work Exclusive Tit Fuck Cowgirl Creampie Couple VR Exclusive
Item code: KAVR00331
Average Rating: See reviews
kawaii*初8KVR作品!!
Mayuki Ito and newlyweds flirting child-making experience.
fine-grained, white and soft skin,
If you're a man, you want to rub it at least once
A plump ass that can't stand the roundness and fleshiness
A figure body that looks like it jumped out of a cartoon
A vivid sense of distance where you can even feel your breath
Newlyweds at the height of their happiness,
- Child-making sex without a condom for the first time ...
There is a sense of excitement and elation.
Immersion and realismReal SEX that is too dangerous ...
experience as if the person himself is in front of you ...
I want you to feel Mayuki Ito with overwhelming visual beauty ...