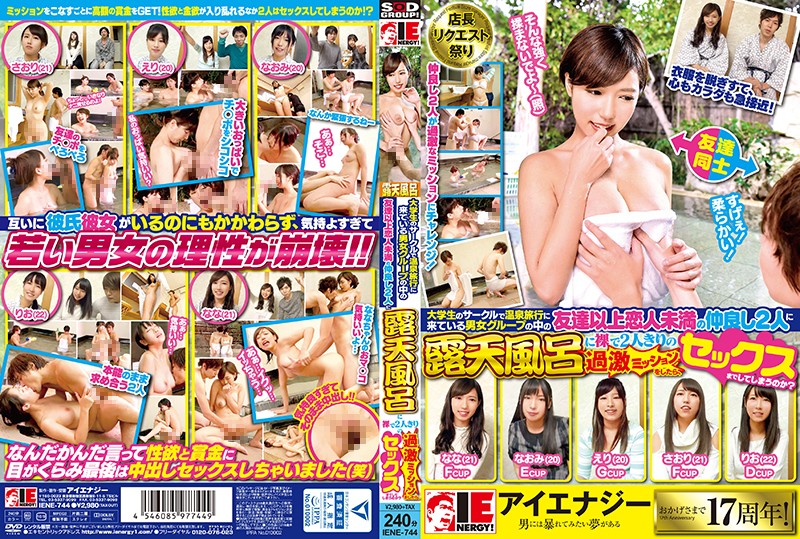 Information
[IENE-744] Up to sex to friends of friends, less than lovers male and female groups in the circle of students coming to hot springs in two bath naked in extreme missions alone for once?
Type: DVD
Release date: 2017 / 01 / 06
Length: 240 min
Cast:----
Directed by: Tiger kosakai
Series:----
Manufacturer: ienergy
Labels:----
Genre: big breasts kimono / yukata planning spas over four hours work sample videos
Item number: 1iene744
Average rating: write a review
Male and female college students found in hot springs more than friends, less than lovers caught Prize mission is to challenge! The mission becomes extreme whenever the price goes up gradually! They sex they are in doing mission work? Together her boyfriend struggle in which her libido and greed for money! AV greed from human nature to appear here!