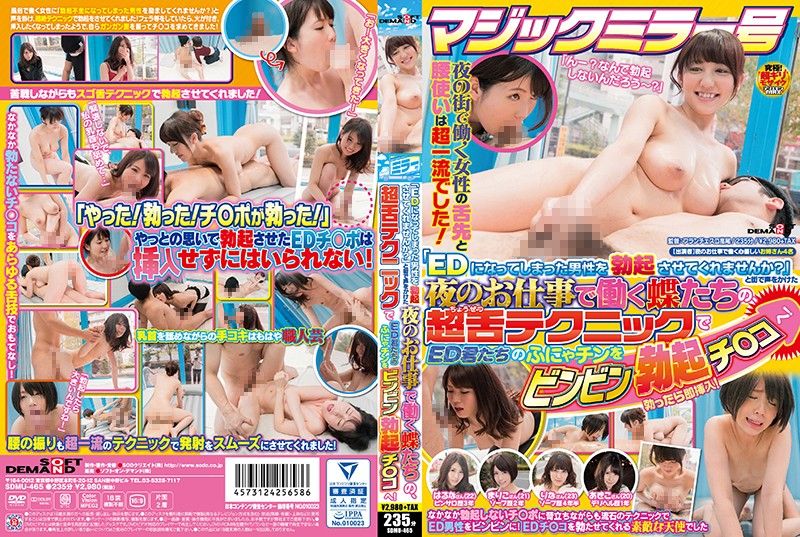 Information
[SDMU-465] Magic mirror of "won't let me erect men ended up in the ED or? "With butterfly workers working at night in the city spoke out, Super tongue (chouzetsu) techniques in ED's Chin Bing erection so you guys to thank!
Type: DVD
Release date: 2017 / 01 / 06
Run time: 235 minutes
Cast:----
Director: Francesco Takao
Series: magic mirror Edition
Manufacturer: SOD create
Labels: Miller No.
Genre: lewdness and sex her planning and other fetish blow job sample video
Item number: 1sdmu465
Average rating: see review
Women working in gentle was at Ikebukuro entertainment "won't raise up men erection dysfunction has become the do? "And the voice hung quite Bo new. erection for me transcendent technique while frustrated team.! If you blow, etc., with fire and want to insert it was like waving his own pounding hip, has been seeking Dick!