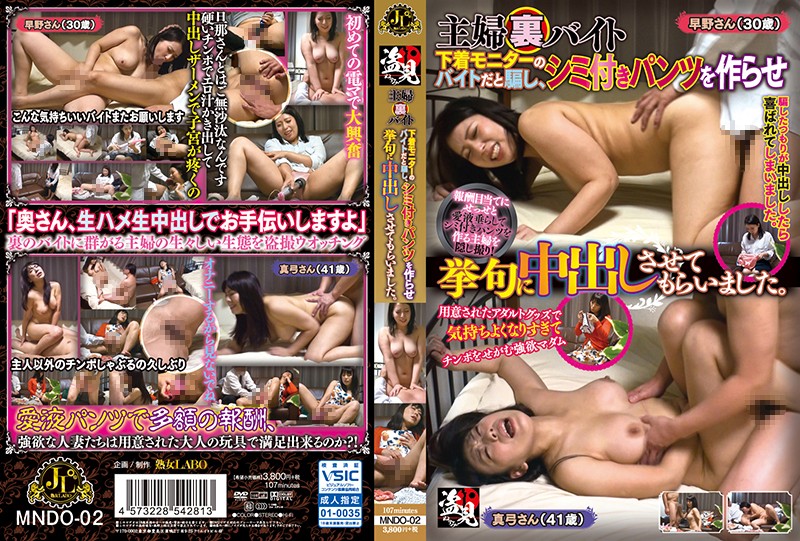 Information
[MNDO-02] Cheating housewives back byte underwear bytes and finally it was let out during the shimi付ki pants made.
Type: DVD
Release date: 12/01/2017
Run time: 107 minutes
Cast:----
Director:----
Series:----
Manufacturer: mature woman LABO
Label: nusmi
Genre: mature woman married woman voyeur peeping nakadashi masturbation samples movie
Item number: h_086mndo02
Housewife came to the monitors of underwear bytes "please just stains fluid in order to verify the resistance of underwear" turns compensation by quantity and quality of fluids arrived, leaving the large amount of adult toy vibrator, electric machine and rotor the door to Rep. My interest has not seen in the head and the desire of reward housewife was left in the room, while the adult toy. Two housewives to have nusmi completely!