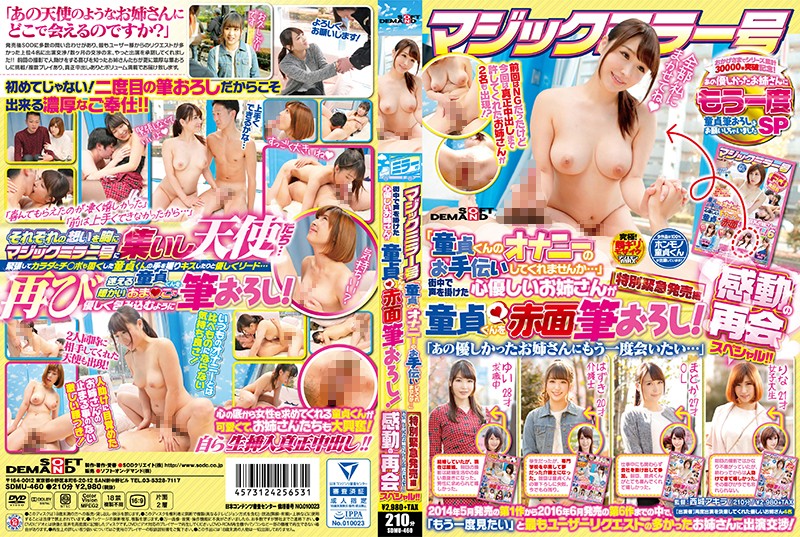 Information
[SDMU-460] Magic mirror issue "of farce cum masturbation help will you?..." Blush-Kun multiplied by the voice in the city heart sister pen down! Special emergency release Edition "that lovely girl you want to meet again..." touching reunion special!
Type: DVD
Release date: 2017 / 01 / 06
Run time: 210 minutes
Cast:----
Director: Xicheng Akira
Series: magic mirror Edition
Manufacturer: SOD create
Labels: Miller No.
Genre: OL College sister planning Virgin masturbation samples movie
Item number: 1sdmu460
Average rating: write a review
Two years since its release on "Virgin brush down series". Released after SOD has numerous inquiries, most users like re negotiation requests from many amateur girl! Elder sisters learned the joy a helping hand in the last shot even a thick brush down challenge! Gang Bang real nakadashi-Mao, and will be delivered in full volume!