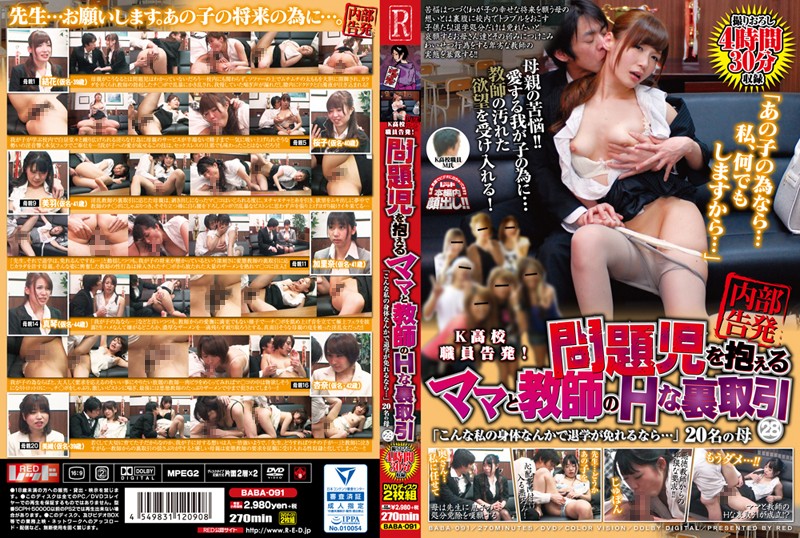 Information
[BABA-091] K-school officials accused! MOM has trouble with a teacher H backroom 28 "If spared left something in my body..."
Type: DVD
Release date: 2017 / 01 / 01
Run time: 270 minutes
Cast:----
Director:----
Series: a H backroom
Manufacturer: Red
Labels: my wife
Genre: mature housewife cumshot, more than four hours work sample videos
Item number: baba091
Average rating: write a review
The torment continues! The mother wishes a happy future for my child's desire despite causing trouble at school kids! Be disclosed the dastardly teachers exploit moms want to exempt only expelled and supplication and its weaknesses and to molesting!