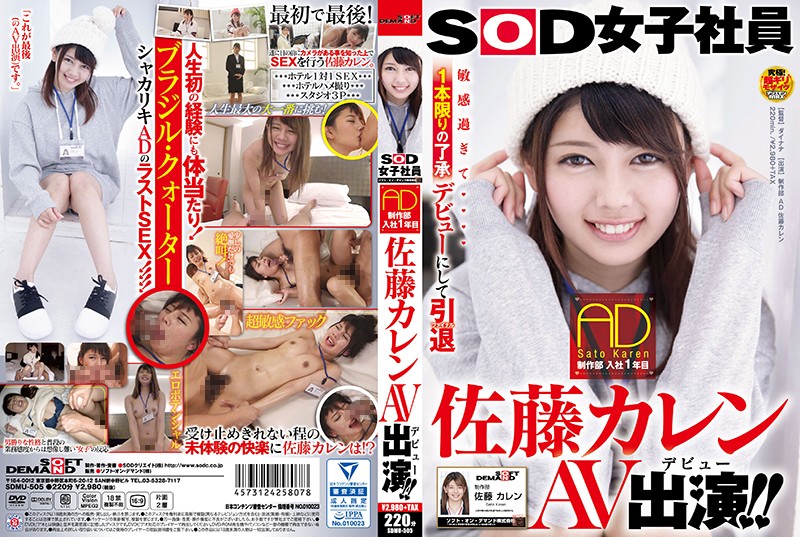 Information
[SDMU-505] SOD female employee production, joined the first year AD SATO Karen AV (debut)!
Type: DVD
Release date: 02/16/2017
Length: 220 min
Cast: SATO Karen
Directed by: Dynan
Series: SOD female employees
Manufacturer: SOD create
Labels: SOD female employees
Genre: various vocational planning unit 3 P and 4 P Gonzo POV girimoza sample videos
Item number: 1sdmu505
The first year AD SATO Karen finally AV debut. The thing that shows firmly erotic on camera before. 1.2 film vividly often stress the video, but now at last pieces will be delivered. I think can see reaction and charm unique to female employees different actresses too sensitive for. He said "this is the last" it seems!