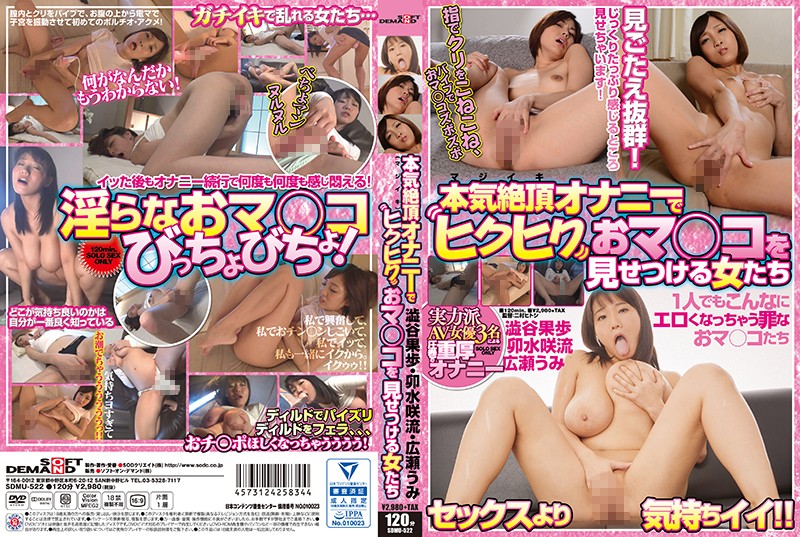 Information
[SDMU-522] Women who show real orgasms (lust) with high hick and Ma.
Type: DVD
Release date: 02/16/2017
Run time: 120 minutes
Performers: Shibuya result step rabbit water bloom flow Hirose UMI
Director: nimura Hitoshi
Series:----
Manufacturer: SOD create
Labels:----
Genre: planning masturbation squirting toys
Item number: 1sdm522
Average rating: write a review
Popular AV actress now show serious masturbation. Without looking up from the camera and go out with fingers, toys, and by words. I have gone my end. That's why not! ITT after masturbation continue many times many times feel writhes! Facing eyes, his whole body shaking and spouts! Sight to see! This is true of onanism!