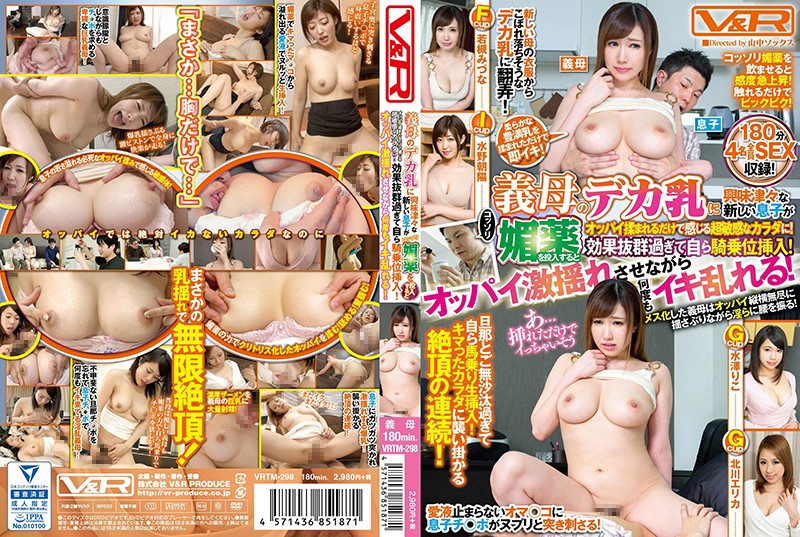 Information
[VRTM-298] To a super sensitive bodily feeling which just feel merely rubbing up when a new son who is interested in deca milk of mother-in-law introduces Kosori aphrodisiac! Insert too much and insert yourself a woman on top! It is disturbed many times while letting the tits shake suddenly!
Type: DVD
Release date: 2017/10/13
Duration: 180 minutes
Cast: Wakatsuki Mizuno Mizuno Chaoyang Mizusawa Riko Kitagawa Erika
Director: Yamanaka socks
Series: ----
メーカー: V&R PRODUCE
レーベル: V&R PRODUCE
Genre: Multiple episodes mother-in-law Mothers wife big tits planning big tits fetishism hardcore wiggling fellatio dragging fucking sample movie
Product code: h_910vrtm298
Average Rating: Write a Review
My son who was at the mercy of deca milk that seemed to fall from the new mother's clothes! I can not stand it and let me drink Coolsori aphrodisiac, a rainless tits clitoris! Soft abundant milk Supreme rise as soon as you just rub it! My love does not stop, My mother turned into a mother who did not have a reason and she got a ride horse ride! Deca milk swaying side-by-side and infinite cum in her son Chi-Po sticking in the vagina! Bought a lot of thick sperm filled in my son's quinta!