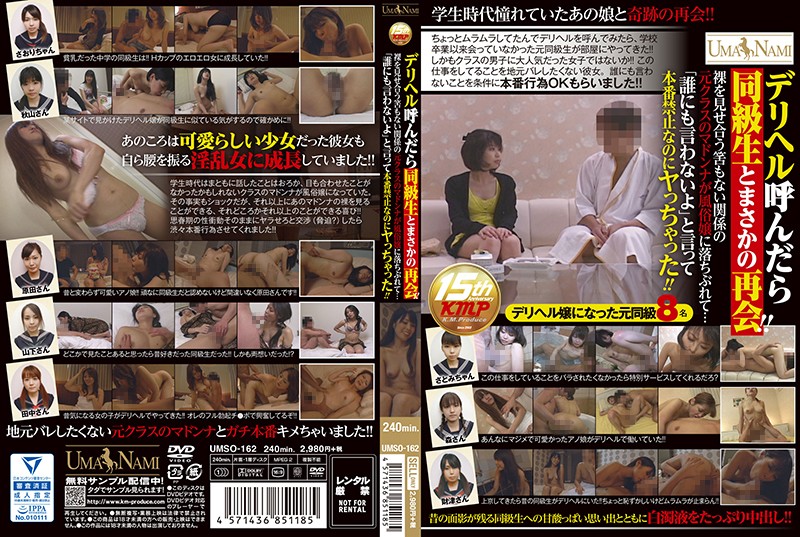 Information
[UMSO-162] When I call Deriher, I met up with my classmate! ! Madonna, a former class of relationship that can never show up naked, is falling as a man of genocand ... and saying "I will not tell anyone" I got it banned but it was banned! !
Type: DVD
Release date: 2017/10/13
Recording time: 240 minutes
Performer: ----
監督: PERMA
Series: ----
Manufacturer: K-M · Produce
レ ー ベ ル: UMANAMI
Genre: Miss Caba / Maid of Manhood Familiar Amateur Amateur Cream Pies Out More than 4 hours
Product code: 84umso162
Average Rating: Write a Review
I called Deriher and I met with a former classmate who had not met since school graduation! ! Moreover, it is not a girl who was very popular with men of class! ! She does not want to localize what she does this job. Proceed actively on condition that you will not tell anyone! !