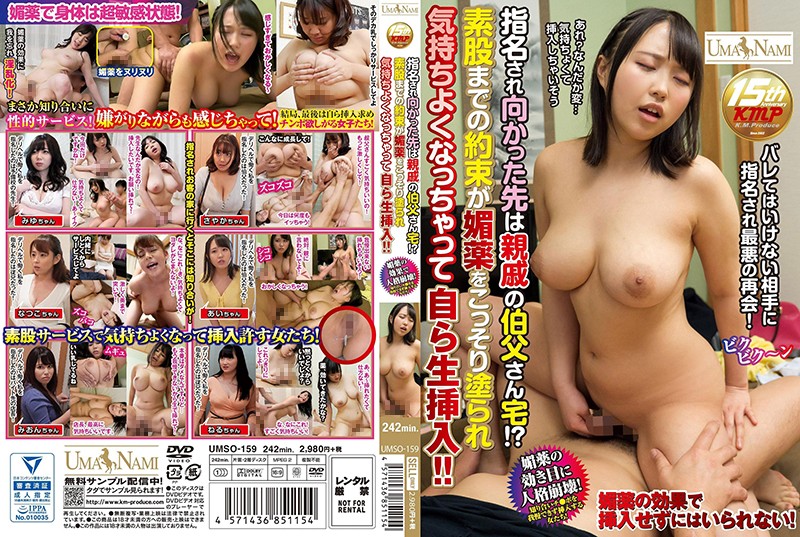 Information
[UMSO-159] I was nominated and went to my uncle's uncle's house! What? Promised to the crotch was secretly painted aphrodisiac and became pleasant and inserted by yourself! !
Type: DVD
Release date: 2017/10/13
Duration: 242 minutes
Cast: Kujo Sayaka Saito Miyu Tsukimoto Ai Akira Hazuki Kanoshima sound Ru Mishima Natsuko
Supervise: ----
Series: ----
Manufacturer: K-M · Produce
レ ー ベ ル: UMANAMI
Genre: Miss Caba / Genius Lady Big Breasts Chubby Cowgirl Straight Crane Drag 4 hours or more Movies Sample Movie
Product number: 84umso159
Average Rating: Write a Review
It was ○ ○ that I nominated me to work at Deliheri! Even though everyone was working in secret, the house that I went delivered towards was a house of acquaintances. The person who nominated is confident in professional photograph and enters into play starting from preaching. Lotion for barefoot and paint false aphrodisiac ointment on the dicks and let it feel lusty, it pours to the actual! Six cute deli girls appear!